Posted by Shannen Godwin on 17th Jun 2021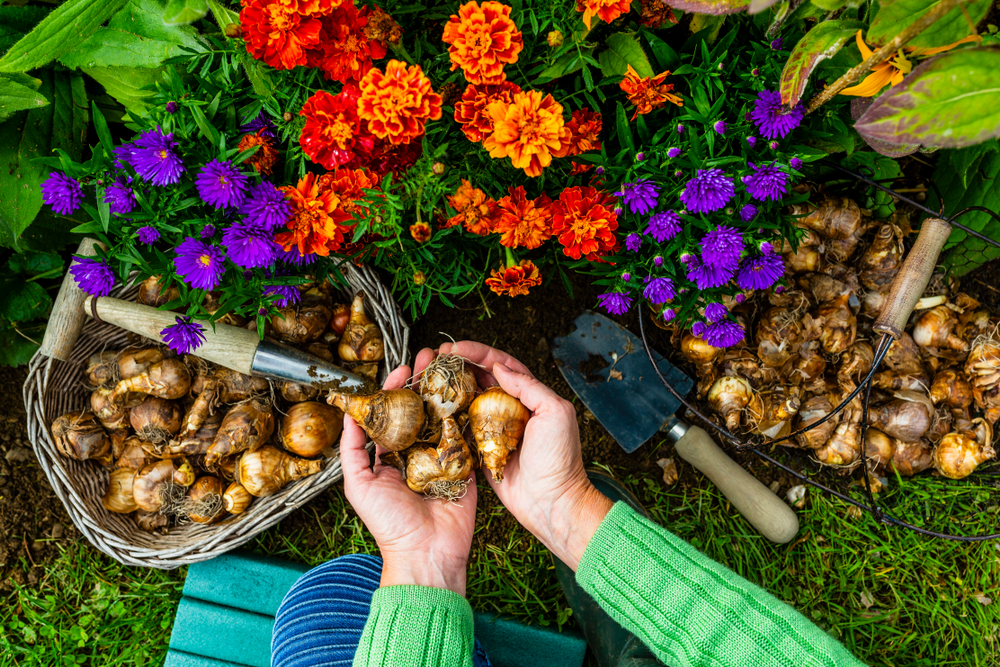 Our Autumn range has landed! Filled with an amazing array of bulbs, plants and shrubs, our new range has everything you need to transform your garden this Autumn.
With so many new, beautiful varieties added to our plant range this year, we've selected an assortment of our favourite new introductions to kick off your autumn-planting wish list!
Sidalcea 'Brilliant'
A bright and modern plant for adding colour to summer borders. Producing pink/red, saucer-like flowers, this Sidalcea blooms all summer long in to autumn.
Liriope Muscari 'Okina'
Add life to the garden all year round with this striking evergreen plant. These amazing leaves go from white in spring to mottled green in autumn, and purple spiked flowers bloom in the summertime.
Deutzia 'Mont Rose'
A beautiful compact shrub. This pretty Deutzia blooms with elegant rose coloured flowers. A perfect shrub for containers and smaller gardens.
Hosta 'Wide Brim'
With foliage plants gaining popularity in modern gardens, this striking, streaked Hosta is the perfect modern foliage plant. They also produce beautiful lilac flowers in the summer too!
Hebe 'Red Edge'
A marvellous RHS award winning shrub. With stunning blue-grey, evergreen foliage and vibrant lilac summer flowers, attract pollinators to the garden with this eye-catching Hebe.
Uncinia 'Everflame'
Grasses are the perfect plants for low maintenance gardens. This evergreen, bronze coloured grass is perfect for bringing life to rockeries, pots and borders.
Euphorbia 'Black Pearl'
Euphorbias are great, drought resistant plants, which make them perfect for summer gardens. This variety produces unique black detailing and makes for a great feature plant.
Hydrangea 'Phantom'
This stunning Paniculata Hydrangea is drought resistant and award-winning. Producing pretty white cone flowers in summer, 'Phantom' is perfect for summer borders or containers.
Pansy Cool Wave 'White'
An elegant trailing Pansy. These snowy-white blooms are perfect for hanging baskets and bloom all the way from February to May!
Pansy Cool Wave 'Raspberry Swirl'
Low maintenance and produces masses of blooms, this stunning trailing Pansy showcases stunning purple flowers. Perfect for hanging baskets and pots.