Lilies are one of the truly great garden plants for their flower forms, diversity, extended season of bloom, graceful stature, and reliable disposition. Lilium/Lilies are ideal for large, showy displays and many are fragrant varieties, and will naturalise each year for continued pleasure. Keep reading to learn more about our different lily varieties and advice on how to plant them.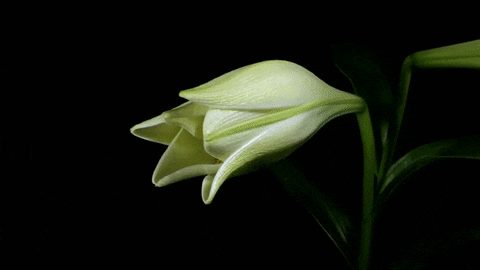 These lilies are very cold hardy and often the earliest bloomers. They are usually 3 to 4 feet tall and produce unscented flowers in almost every colour imaginable. Asiatic lilies are an excellent choice for borders or rockeries as they produce very strong stems and are available in several exciting colour combinations, these little garden beauties provide the earliest lily blooms of the year by appearing in June-July each year. Asiatic Lily bulbs produce sturdy and colourful flowers that make cut flowers. Supplied as top sized Lilium bulbs.
Asiatic lilies come in a variation of tall, dwarf, double and bi-colour varieties.
One of our favourite tall varieties is the stunning Lily Yellow County. This Asiatic lily produces beautiful yellow flowers and a lovely scent, which stand upon tall, strong stems and an added bonus of this plant is that they are usually pest free.
A favoured dwarf variety of ours is the Lily Foxtrot. A beautiful pale pink, Dwarf Asiatic lily. Ideal for growing in groups at the front of the border or in pots scattered around the patio.
A gorgeous Double Asiatic variety in our Lily collection is the Lily Red Twin. A stunning double flowering Asiatic Lily, it has deep orange-red flowers. It has a slight fragrance and is ideal for patio pots and containers. They grow to a height of 100-110cm and make wonderful cut flowers for indoor arrangements as they stand on strong sturdy stems.
These amazing Oriental Lilies can grow to 5 feet high, bloom in late summer, and have a strong, enchanting fragrance, flowering in summer (August-September). The colour and markings of Oriental Lilies are very unusual and unique, but still with an abundance of flowers per bulb. Fragrant Oriental Lily bulbs can be planted in late autumn through to spring.
The stunning giant flowers that are a staple feature of this plant are available in double and dwarf varieties.
Our top pick for the Double Oriental Lilies is the Lily Lotus Beauty. Lotus Beauty is from our new range of double flowering oriental lilies that produces large flowers that resemble a lotus in appearance. The ruffled white flowers are speckled with burgundy spots and flower from July throughout August.
One of our favourite dwarf varieties is the Lily Gold Band. This oriental lily is an excellent choice for adding beauty to your summer borders with their gorgeous fragrant flowers and eye catching white and gold banded petals.
Fragrant giant Goliath Lilies are a cross between Giant Oriental Lilies and Giant Trumpet Lilies.  These Interspecific crosses between Oriental and Trumpet lilies have produced lily bulbs that easily weather late Midwestern frosts without bud kill but have the sweet fragrance and shape of Oriental lilies. They have large flowers with thick petals that open wide, are extremely fragrant, and tend to last a long time. These beautiful Lilies can be incorporated into the back of your garden borders where they can act as a wonderful backdrop for your display.
One of our top picks for Giant Oriental Lilies is Lily Debby. A stunning red and orange oriental trumpet lily variety that grows to roughly 2m tall and produces up to 30 giant flowers with a diameter of roughly 20cm; a perfect addition to borders and large pots for summer.
Our popular Trumpet Lily bulbs produce large scented, huge trumpet shaped blossoms on very sturdy stems, and these lilies can grow up to 5 feet high. Trumpet Lilies like the same suggests exhibit large trumpet shaped flowers, often with a combination and blend of colours. Fragrant and easy to grow. Flowering early summer from June onwards. Trumpet Lilies are supplied as top size bulbs.
One of our favourite Trumpet Lilies is Lily Anastasia. A new hybrid of oriental and trumpet lilies which reach heights of 2.5m with up to forty 20cm diameter flowers per bulb. Large pale pink flowers with a deep stripe of magenta at the centre of each petal and dappling at the throat giving the lily a bruised, blushing effect.
We have a selection of unusual yet beautiful Lilies in some breath-taking colours that are simply hard to ignore. This range of summer flowering Lilies flower all summer long, offering wonderful sights and fragrance. You can choose from Tiger Lily bulbs like our vibrant Lily Tiger Babies, which produce colourful, speckled brown blooms. The name Tiger refers to the spots inside the petals. Tiger Babies will produce delightful orange flowers, smothered in small spots that we come to expect from Tiger varieties.
Martagon Lilies are a species that varies very little in shape and form, but colours range from dark maroon to mauve and white, with different spotting on the petals, depending on where they're growing. This was one of the first lilies to be grown in British gardens: Gerard described it in 1596. One of our top picks in this variety is the Lily Martagon Arabian Knight; a striking plant with a mix of gold, red and purple hues, which makes a fantastic choice for cut flowers or as a focal point in the summer garden.
Planting Guide
Though lilies look like they'd be fussy plants, they are actually very easy to grow. All of our Lilies are supplied as bulbs, ready to plant on arrival. Lilies are best planted from October up until April/May. Lilies like a lot of sun but not direct sunlight. Therefore, you should place the flowerpot in partial shade. The soil in the plant pots should be loose and permeable. Ensure that the holes in which the lily bulbs are placed are twice as deep as the diameter of the bulb.
Looking for help on planting specific lily varieties? Here are some of our video planting guides to help give you more knowledge on lily planting and how you get the best results out of your Lilies for summer.
Make sure you know which plants are toxic for animals, so be sure to keep out your lily plants out of contact with your animals to avoid your dog or cat from harm! 
Asiatic Lilies
Giant Goliath Lilies
Ground Cover Oriental Lilies
Or click here to view our collection of Lily planting tutorials on our website here: https://www.jparkers.co.uk/videos/lilies
Aftercare
After planting, they require little care. But you should not forget to water them. However, always avoid watering too much. Depending on the variety, the lily flowers themselves grow 60 to 140 cm tall. Lily varieties which grow tall are unsuitable for pots. For pot plants, you should choose lily varieties which do not grow taller than 60 70 cm. Popular, small tub varieties include Mona Lisa or Cordelia lilies. The flowering period of lilies is from June onwards. Always cut off withered petals immediately, so that no seeds form which would cost the plant unnecessary energy.