May is the perfect time to think about your summer bedding plants for a stunning display of colour all summer long. They'll lift the garden, adding vivid highlights of colour, and are particularly useful when it comes to the later days of August when the gardens often look tired.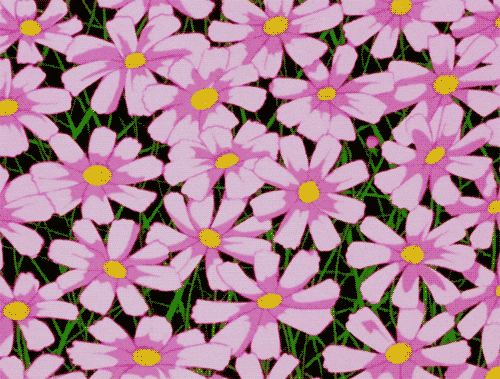 Our bedding range features hundreds of summer bedding varieties, from the much loved, popular varieties to some unique and unusual types that are certain to add something a little different to your garden. For this summer, we've specially selected J Parker's Top 10 bedding plants to create a summer garden bursting with life and vibrancy!
Top 10….
Petunia
One of the most popular flowers for summer bedding in the garden; Petunias are well known as one of the easiest annual flowers to grow and provide long-term colour to brighten up any garden beds or borders.
Facts:
Native to South America; genus of about 35 species of flowering plants in the nightshade family (Solanaceae).
Introduced to Europe in the 19th century, where it gained popularity.
There are 4 main types of Petunias: grandiflora, hedgiflora, multiflora and milliflora.
Check out the world's first speckled flowering Petunia. This Petunia is guaranteed to twinkle in your beds and borders with their white speckled, deep blue petals, resembling stars in the night sky. Planted in summer beds, Petunia Night sky will provide a unique avalanche of vibrant colour.
Calibrachoa
These sun-loving annuals are ideal for the summer garden landscape. These extremely vigorous flowers grow at an amazing rate and to add a touch of class to the garden when planted along walkways.
Facts:
Like Petunias, they are native to South America and they are a genus of plant in the Solanaceae (nightshade) family.
Commonly known as Million Bells or Trailing Petunias.
Evergreen, short-lived perennials with small petunia-type flowers.
Calibrachoa Blueberry Scone
A new addition to our Calibrachoa range. Blueberry Scone produces blue, yellow and purple shaded blooms in an ever-changing display that will flower all summer long. Their bicolour flowers change as a response to the light, climate and weather conditions for a magical summer display.
Verbena
If you're searching for long lasting blooms that perform even during the hottest days of summer, consider the Verbena flower. These pollinator-friendly plants will not only bring bees and butterflies to the garden, their exquisite, showy flower heads will create a real showcase of beauty in the summer garden.
Facts:
Native to North and South America, as well as Asia.
Typically found in tropical and subtropical habitats.
Commonly known as 'vervain'.
Verbena Endurascape Purple
Long flowering, mildew resistant and tolerant of adverse weather conditions, this beautiful creeping Verbena makes a fantastic addition to any summer garden. This variety's deep purple blooms make a real statement as a bedding plant.
Lobelia
Lobelia produce a beautiful abundance of flowering during the summer months that are filled with vibrant contrasting blooms in a variation of bright colours. These plants are perfect for edging around your stunning summer garden borders and pathways.
Facts:
Native to nearly all the temperate and warmer regions of the world.
Genus of the family Lobeliaceae, which is compromised of 415 species.
Lobelia California Dark Blue Eye
Versatile and easy to grow, Lobelia are a popular choice for long-lasting summer flowers. Producing masses of dainty bright blue flowers they will make a beautiful addition to the edges of borders, bedding and pathways if you want a summer garden bursting with life.
Osteospermum
These spectacular sun-loving, daisy-like plants are guaranteed to liven up your summer bedding for a bright and cheerful display of vibrant blooms.
Facts:
Native to Africa.
Genus of flowering plants belonging to the Calenduleae.
They are also known as daisybushes or African daisies.
Osteospermum 3D Lemon Ice
This amazing double African daisy produces stunning white petals that surround a prominent creamy yellow centre. This unique variety open all day and night, for beautiful 24 hour blooms. Their larger than standard pom-pom flowers create a stand out show in beds and borders.
Rudbeckia
One of our favourite summer flowering perennials has to be Rudbeckia. These beautiful pollinator-friendly plants are a great way to add life to your garden and are a beautiful, modern addition to the back of summer borders.
Facts:
Native to both damp woodlands and dry prairies in North America.
They have several common names, among which are: Black-eyed Susan, Gloriosa Daisy, and Yellow Ox Eye.
Rudbeckia is a member of the sunflower family (Asteraceae) and has similar daisy-like flowers.
Rudbeckia Goldstrum
This multi award winning Coneflower is a firm favourite among gardeners. Their masses of compact, yellow daisy-like flowers are guaranteed to bring the warmth of the summer sunshine to your beds and borders.
Antirrhinum (Snapdragon)
Looking for a flower that has multiple uses in the garden, smells great, attracts pollinators and comes in scads of colors? Then you should be planting snapdragons. Their typical compact nature and bright colours make the perfect candidate for beautiful summer borders.
Facts:
Native to the Mediterranean region and parts of the Middle East and North Africa.
Their genus name Antirrhinum comes from the Greek words anti meaning like and rhin meaning nose or snout, which describes the shape of the flowers.
There are approximately 40 different species of Snapdragons.
These stunning pastel pink flowers will add a splash of colour to your garden borders. Their highly fragrant, uniquely shaped blooms will add beauty with their sight and smell and will become a highlight of the summer garden.
Helichrysum
Commonly known as the everlasting flower, these beautiful annuals will marvel in the summer garden from June until the first frost. Their compact nature and range of bold, bright colours will provide a rainbow of beauty in the summer border.
Facts:
Native to Africa, Madagascar, Australasia and Eurasia.
Flowering plant of the daisy family Asteraceae.
Grows on dry, rocky ground around the Mediterranean.
This stunning plant produces prolific flowering blooms in a beautiful golden yellow, resembling little rays of sunshine. Otherwise known as the everlasting flower, this compact variety would make the star of any summer border.
Coleus
This bushy, evergreen perennial comes in a wide range of magnificent colour and forms, so there is something for every garden. Their unusual and vibrant foliage will make a true sight to behold in the summer border.
Facts:
Native to southeast Asia and Australia.
Genus of flowering plants in the Lamiaceae family.
Otherwise known as Painted Nettle or Flame Nettle.
Dwarf Coleus Wizard Mixed
This mixture of compact and bushy dwarf Coleus will produce the most spectacular carpet of rich and well defined foliage, which will add an explosion of colour during the summer months. This mix of vibrant foliage will thrive in a sunny border display.
Dianthus
Otherwise known as 'Pinks', Dianthus are prized plants for their delicious, spicy fragrance that will fill the summer garden with stunning sights and smells and will look amazing as part of a summer border display.
Facts:
Native to Europe, Asia and Africa.
Genus of flowering plant in the Caryophyllaceae family, the carnation family.
Dianthus include 300 species of perennial plants.
Dianthus deltoides Pink Carpet
This dwarf-growing perennial is perfect for adding a touch of dimension and colour to the border that is quite simply impossible to ignore. Their lilac pink flowers are ideal for creating a carpet of summer colour.
Bedding Ideas
Have fun with colour and texture. If you're feeling a little bit wild, try a dramatic combination of purple, reds and blues. Or tone things down a little with pinks and whites. Mix things up and see what happens! If you don't like the results, or they're not quite what you wanted to achieve, no problem. It's really easy to try again – or go for something completely different.
suggestions:
Don't think you have to stick with straight lines and symmetrical patterns if it doesn't suit your space or the style of the rest of your garden. Informal planting is a case of anything goes. Why not try a cottage garden look that's charmingly higgledy-piggledy?
Suggestions:
Carpet bedding is a technique that produces the effect of a complete carpet of a mixture or a single colour scheme. This bedding style is the perfect way of creating a minimal yet bold statement with your summer bedding.
Suggestions: