Mother's day is this weekend and giving flowers has long been a tradition on this holiday. Giving flowers is a universal gesture for all cultures, societies and ages. They enrich our lives with their variety of colours, shapes and scents.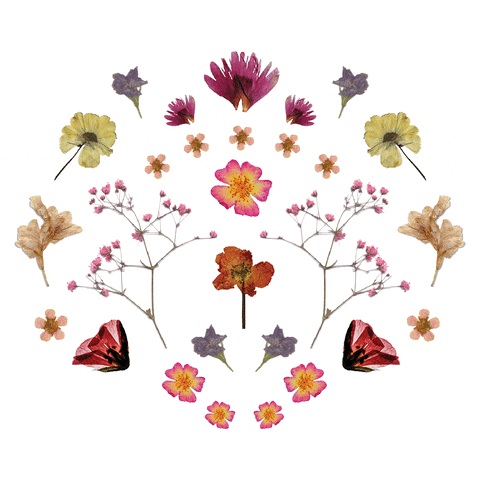 Origin
Your seemingly simple gesture of sending mum floral wishes on the second Sunday in May has a rich history behind it!
In 17th century England, the fourth Sunday of Lent was celebrated as Mothering Sunday, where people attended a prayer service in honour of the Virgin Mary, followed by giving their own mothers gifts and flowers. The idea caught global attention in American in 1908, when Anna Marie Jarvis, held a church memorial for her peace-activist mother, Ann Reeves Jarvis, and distributed white carnations, her mother's favourite flowers. Over the next few years, Anna campaigned for a day to celebrate mothers. Her efforts bore fruit in 1914 when President Woodrow Wilson declared the second Sunday in May as Mother's Day.
On Mother's Day, flowers are the perfect gift to show your Mum just how much she means to you, but instead of the usual cut flowers, why not give her flowers that she can treasure in the garden for years to come. Here's a look at some of the symbolism behind certain flowers to help you find the one best suited to gift to the wonderful woman that brought you in to this world.
Roses have been historically linked to mythological and religious related maternal figures across both ancient and modern times. During the time of the pharaohs of Ancient Egypt, roses were attributed and considered sacred to the goddess Isis, the mother of Horus the tutelary deity of the Egyptian pantheon. Choosing this flower is never the wrong choice, especially when you find the perfect colour.
Within our dwarf Rose Miniature Collection are the varieties Coralin (pink), Pour Toi (white), Lavender Dream, Yellow Doll (yellow) and aptly named Mothers Day (red). This mix of varieties creates the perfect balance between adoring symbolic meaning and visual beauty. Loose rooted plants supplied.
In Australia, the traditional Mother's day flower gifted is the Chrysanthemum, not only because the flower has the word "mum" in it but also because they are also associated with friendship and support from one's family. Their different coloured bloom symbolise different meanings. Pink Chrysanthemums stand for honest love, red Chrysanthemums mean motherly love and gratitude and white Chrysanthemums stand for loyalty and honesty.
This collection of Chrysanthemums (or Garden Mums), produce masses of beautiful colour in pots or in the border. As an added bonus, they also make excellent cut flowers as they are long-lasting and have glorious rich colour. UK-grown 3cm jumbo plug plants supplied.

Lilies have gathered a multitude of meanings over time, which differ depending on their colour, shape and variety. Amiability, purity, femininity, unity and transience; it represents all of them. So with these cheerful and loving meanings in mind, here is our top pick for adding cheer to your mother's garden this summer.
Bring joy this summer to pots with Lily Happy Memories. These bright and beautiful, yellow star-shaped blooms with blushed red edges are a stunning option for adding some extra sunshine to your summer gardens. This dwarf Asiatic variety is perfect for versatile planting, whether it is patio pots, beds or borders. 12/14cm bulbs supplied.
What flower could be more perfect for your mothers summer garden than Lily Perfect Joy? This stunning dwarf growing Asiatic Lily produces vibrant pink blooms with white centers that would be ideal for brightening up patio containers, pots or for the front of the border. 14/16 cm bulbs supplied.

As one of the most widely bred flowering shrubs, there are now over 10,000 unique and recognized varieties of Azalea. The Azalea is renowned as being a Chinese symbol for womanhood, and the Azalea flower is also celebrated annually by cultures all over the world for its beauty and association with love. Yellow Azaleas are primarily focused on friendship and more so family relationships, making them a perfect gift for a mother who has a patio or a terrace she'd like to brighten up with a bold bloom.
This highly fragrant Azalea blooming with large, lemon yellow flowers is truly a sight to behold on a sunny spring day, where the yellow flowers seem to glow in the sunlight. A perfect present to cheer up a gloomy spot in your mothers garden or on a patio in a container. Supplied in 13cm pots.
Similar to Azaleas, Day Lilies are an Asian emblem for mothers. The Day Lily is famous for its beautiful appearance and symbolic association with motherhood and Mother's Day. Because they come in a variety of bright colours, including vivid oranges and yellows, you can find the perfect Day Lily best suited for your own mother.
A fantastic gift to make the perfect addition to any rockery of border in the summer garden. The flowers of Hemerocallis produce spectacular vibrant colour with their trumpet-like blooms. These hardy perennials are the perfect long-lasting present for your mother this holiday. First grade loose roots supplied.
The soft blue colour of these beautiful spring flowers have come to represent everlasting love , gratitude and constancy; so why not show your mother some gratitude this holiday by gifting her some beautiful spring flowers for the garden.
The original and much loved English Bluebell is perfect for naturalising underneath trees; a spot where other plants struggle. These stunning spring flowers are seen in gardens, parks and natural woodland during April/May so why not treat your mother with these lovely little flowers this holiday and give the gift of a lovely, country feel to her spring garden.
If your mother prefers plants over fresh-cut bouquets, the long lasting Camellia plant is a wonderful option. Camellia plants are native to China, and come in a variety of rich and vivid colours and give off a beautiful, light and delicate fragrance. Camellias are believed to represent longevity and gratitude; making them a perfect way to say thank you to your mum this Mother's Day.
This marvelous evergreen shrub presents beautiful soft pinky-white double blooms with dark red markings. A great low maintenance shrub for the border, hedging or even for large patio containers to bring that well-needed pop of colour in the spring garden. Supplied as 20cm grown bush plant in 9cm pots.