Posted by Shannen Godwin on 17th Jun 2021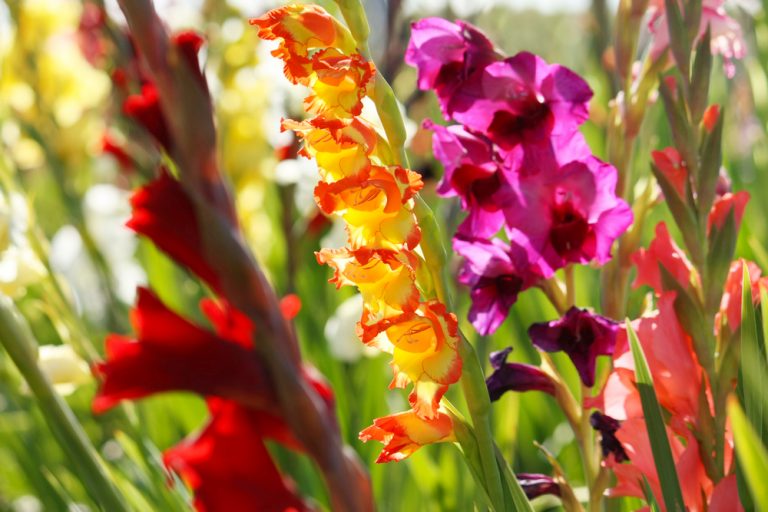 Often known as 'Sword Lilies', Gladioli bulbs are a favourite summer bulb among gardener's and it's easy to see why! Their mix of vibrant colours and scents are two among many reasons why this bulb is perfect for decorating your garden borders.
If you're new to gardening, you might be wondering when to plant Gladioli bulbs. Luckily enough, you're in the right place to find out exactly how and when to get your beautiful bulbs in the ground.
When to Plant Your Bulbs
Gladiolus is a native South-African bulb that produces the best blooms in sunny and warm conditions. Like any summer bulb, it's best to plant them in spring after the danger of frost has disappeared.
How to Plant Your Bulbs
Planting Gladioli bulbs is an easy task, perfect for beginners. Plant a group of 6-8 bulbs in a nicely dug hole that's roughly twice the depth of the bulbs themselves and spaced a bulb's width apart.
Now that you know how and when to plant Gladioli bulbs, you can watch your summer garden grow swathes of beautiful blooms all season long.
To care for your gladioli bulbs, water plentifully throughout its flowering season and use tomato feed or comfrey feed every 2-3 weeks to promote healthy growth. Lift in autumn or early winter and store for the following summer.
Perfect Companions
Not sure what to pair with your Gladioli bulbs? Here's just a few of our favourite summer-interest flowers that are perfect companions to gladioli. Decorate your summer garden colour and beauty with the help from Dahlias, Peonies, and Alliums.