Posted by Esther Roberts on 6th Jan 2022
The final competition of 2021 has ended, our Christmas Wishlist Giveaway! As a thank-you to our loyal customers over the year, we wanted to bring your wishlist to life (and celebrate the brand new feature we have). We got you to go wild on our new website and choose any 5 items you wanted - from perennials, bulbs, fruit and veg and even products from our Spring season which has just gone live! To cap off the end of the year, here is our winner...
Sara Forster (@Sara_Forster)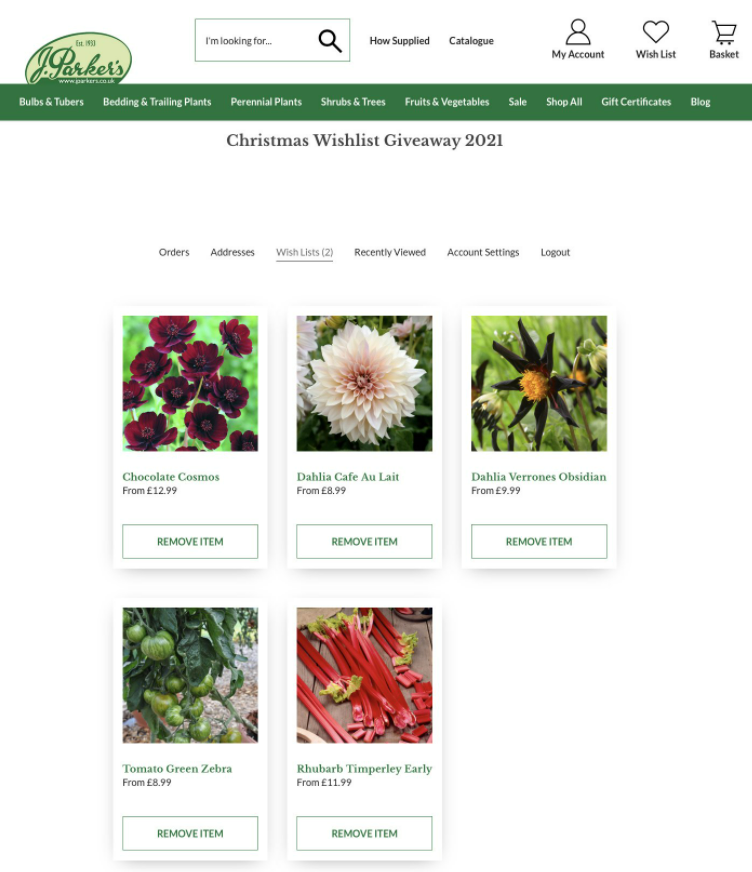 George Tzolovsky
Damian Glover (@Damian_Glover)

We hope you enjoy your selection of goodies and can't wait to see them blossom in the new year - be sure to tag us in photos! A massive thank-you to everyone for participating in not just this competition, but every competition we have held over the last year. We're so glad to have such a wonderful and engaged community, and we're looking forward to everything we have in store for 2022!