Posted by Shannen Godwin on 17th Jun 2021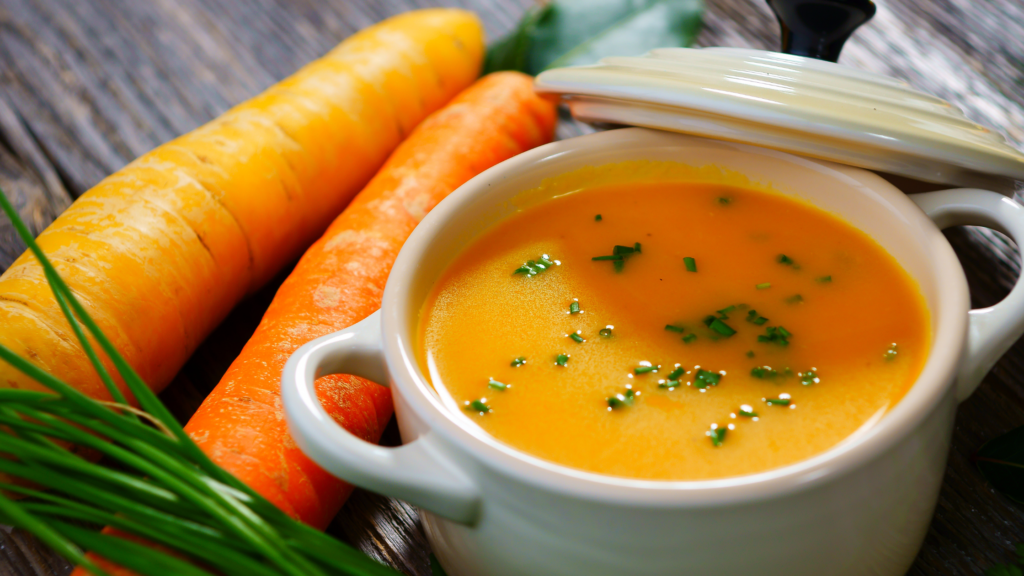 When it's cold outside, you can't get much better than a nice, hot bowl of soup to keep you warm. This versatile vegetable soup is the perfect winter time meal, and it's so easy to make that you can quickly whip up a batch on a weekday for the whole family.
Servings: 6
Time: 30 minutes
You will need:
1 frying pan
1 large pot
Blender (optional)
1 tbsp vegetable oil
1x parsnip
2x carrots
6x potatoes
2x spring onion
1x celery stalk
700ml vegetable stock
2 garlic cloves (minced)
1 tsp grated ginger
sprig of rosemary
Salt & pepper (to taste)
Instructions:
1. Chop and fry the vegetables and potatoes in a frying pan with the oil for a few minutes until the vegetables begin to soften and go pale.
2. Once the vegetables have softened, add in garlic, ginger and season well.
3. Transfer the veg into a large pot, cover with the stock and simmer for 10-15 mins until the veg is tender.
4. Blend until smooth (or don't if you prefer a chunky soup), then season with rosemary and serve.
Tips
What can you add to this recipe?
You can make this vegetable soup your own by adding in different vegetables (e.g. cabbage or onions), fresh or dried herbs (basil, thyme, oregano) or add red pepper flakes for a spicy kick.
How long can you store soup?
Stick your soup in a sealed container in the refrigerator and it will keep for three to four days.