Posted by Esther Roberts on 17th Jun 2021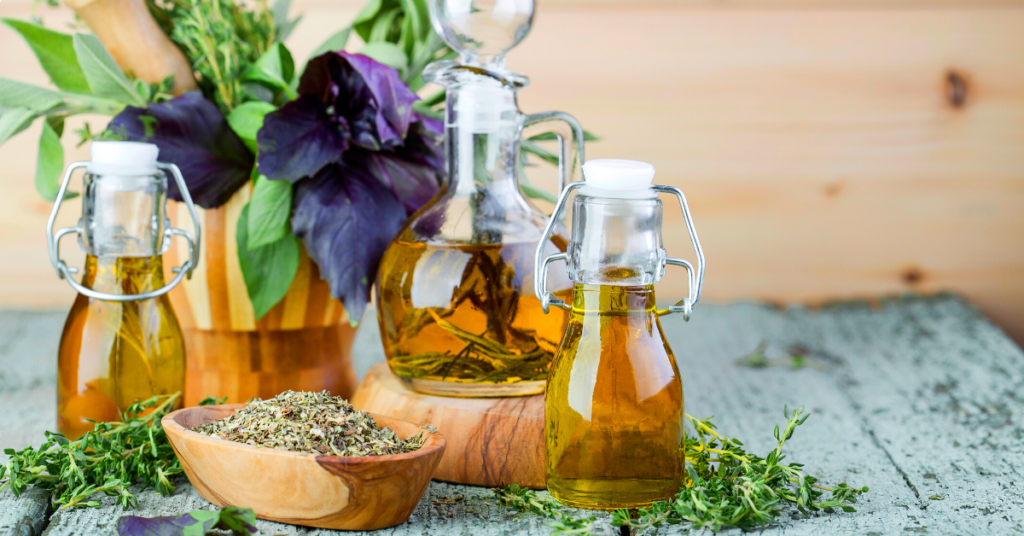 Looking to add something a little special to your dishes? Dip, drizzle or fry these delicious homemade infused-oils and take your meals to the next level. Discover how to make your own garlic & rosemary, basil and chilli infused oils in the comfort of your own home.
Servings: 6
Time: 40 mins - 1 hour
You will need:
Jars for storing oil (glass or plastic)
For garlic & rosemary-infused oil:
250ml extra virgin olive oil
4 rosemary sprigs
3/4 fresh garlic cloves
For basil-infused oil:
250ml extra virgin olive oil
6 leaves fresh basil
For chilli-infused oil:
250ml extra virgin olive oil
6 whole dried red chillies
1tsp dried chilli flakes
Instructions:
2.If you're picking herbs from the garden, shake the leaves to remove any insets. If you prefer to wash the herbs, allow them to fully dry before starting the process.
4.Thoroughly sterilise your jars before adding in your tasty oils.
5.Heat up the ingredients
6.Place all ingredients for your oil into a medium saucepan and heat gently over a low heat for 20-25 minutes. Warm until hot (but not boiling!).
8.Pour the oil into a measuring jug, then leave to cool. Once cool, pour into your jars/containers.
10.Leave in a cool dry place for one week before use.
Tips
How long do infused-oils last for?
These oils have a long shelf life and will usually keep for up to 2-3 months in an air tight container.
When do you use infused-oils?
You can use them instead of adding spices or herbs, or adding flavour to vegetables or meats. Also, they are perfect for creating the bases of salad dressings and sauces.