Posted by Esther Roberts on 17th Jun 2021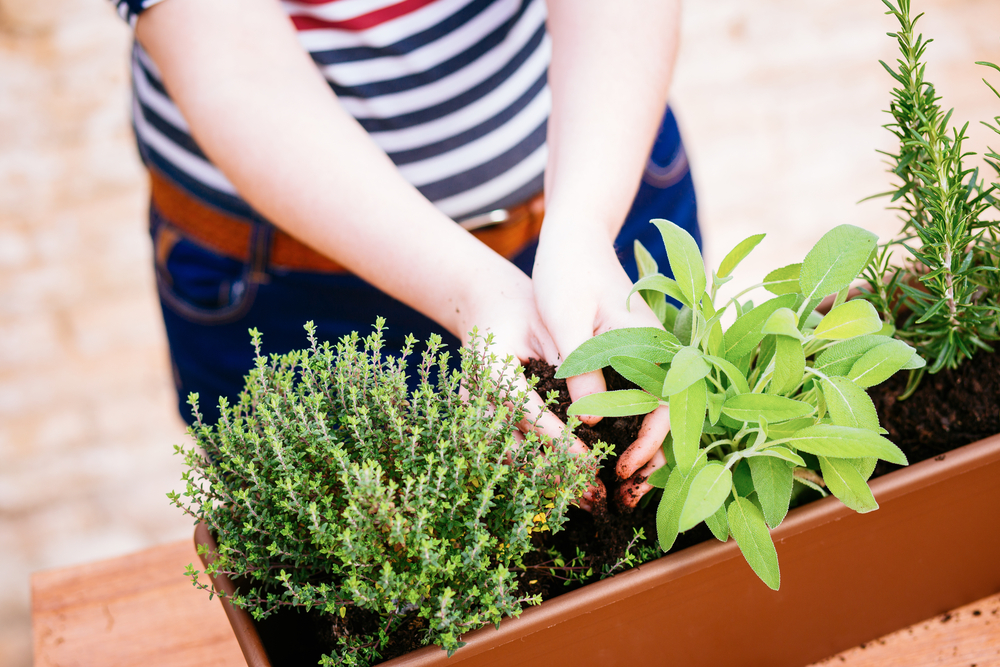 Mental Health Awareness Week comes around every year from the 10th to the 16th of May. This years theme is '5 Ways to Wellbeing', while reconnecting with nature. We can think of no better way to express this than with gardening. Over the course of global events we have seen an increase of people getting into gardening as it has become a form of therapy and escapism. Here are some reasons we think gardening has helped us through lockdown.
In the Green
There is evidence to suggest that spending time in a green environment helps us reduce stress, improve our mood and our overall well being. With gardening there is no better place to start than in the garden. Whether you have just a small patch of land, or own an allotment, gardening is easier than ever. There are a plethora of plants that even the most novice of gardeners can start with. From beginner level Hollyhocks, to low maintenance Asters, gardening is truly for everyone. Social media also saw a rise in gardeners as the community continues to grow as more people pick up this amazing hobby.
Stress reduction
Mental Health Journal reported that gardening is great at aiding those who suffer with mental health issues such as depression and anxiety. Through gardening they were able to see a reduction in stress and improved mood. But it's not just those afflicted who think so too. Many gardeners feel a real sense of achievement as retrieving your very first harvest or watching flowers bloom is a great accomplishment. What makes gardening such a rewarding hobby is that all your hard work can be counted for. After months of planting, watering, pest removal and constant hard work, there is nothing better than seeing what you have put so much work into first sprout.
Gardening opportunities
Aforementioned, gardening is not just helpful to those with mental health problems. Gardening has several different opportunities to help many more people from those with life-long or long-term physical health needs. But also those recovering from illness and accidents. Since the start of the year we here at J Parkers have been working closely with Manchester Mind to help bring their vision of a sensory garden to life.
"Shared sensory experience is one of the nicest things about our project. Delight at hands in mud, the sound of chirruping birds and the glorious whiff of new tomatoes are just a few examples of the way the garden can stimulate the senses and engage people to improve mental wellbeing. We wanted to enhance this and explore it further."
Through our partnership we intend to create an experience that can be felt all over Manchester and support those in need. Seeing more and more people enjoy the power of gardening has been just one of the benefits for us.
Mental health is an incredibly important subject that we take seriously. From growing pretty flowers that brighten your day. To harvesting fresh produce and focusing on your health. Gardening has something for everyone and we really enjoy reading all of your comments telling us how much it has helped during the past year.
How have you reconnected with nature this Mental Health Awareness week?