Posted by Esther Roberts on 17th Jun 2021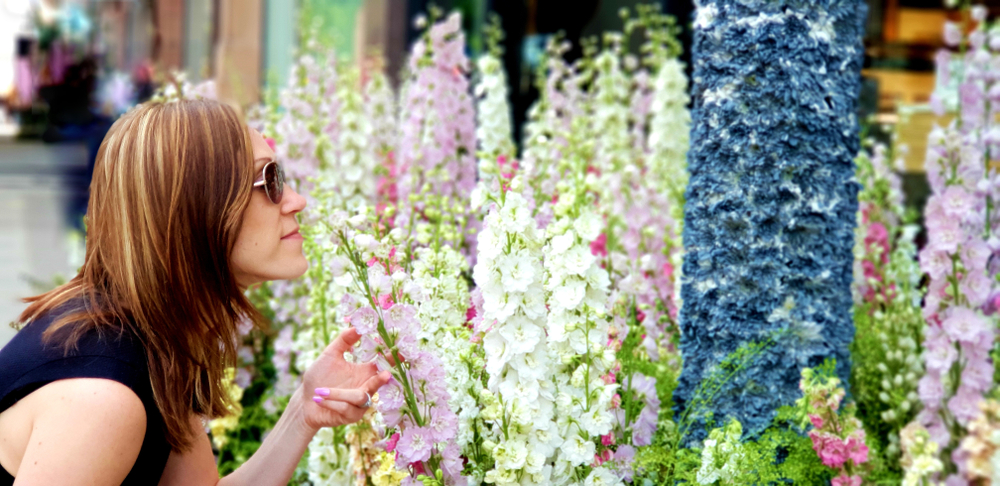 Flower shows are horticultural exhibitions that occur annually, and celebrate the very best of gardening, home and lifestyle. With stunning show gardens and mind-blowing floral exhibits, the UK has some of the best flower shows in the world. If you're looking for a great day out, check out some of our favourite flower shows around the UK.
RHS Hampton Court Flower Show
Experience the world's largest annual flower show in the setting of one of London's most historic royal palaces, at the RHS Hampton Court Palace Garden Festival.
Explore innovative show gardens and stunning flower displays. Watch demonstrations by celebrity gardeners and chefs around the showgrounds. Go visit the show this year from the 6th – 11th July 2021.
Southport Flower Show
Sadly cancelled this year due to Covid, Southport Flower Show is the largest independent flower show in the country. The flower show is one of the biggest fixtures in Southport's calendar each year and the largest of its kind in the North West.
It is not always recognised that the Southport Flower Show is a charity. Any profit is reinvested into the Show, along with paying for the upkeep of Victoria Park. The beautiful 34-acre Victoria Park has housed the show since it began over 90 years ago.
Tatton Park Flower Show
The RHS Tatton Park Flower Show is located in the grounds of the National Trust estate of Tatton Park. Featuring one of the most historic gardens in Cheshire, the gardens are also renowned for their remarkable glasshouses, the Japanese Garden – considered the finest in Europe, and their extensive Kitchen Gardens.
Running from the 21st-25th of July 2021, this years theme is on the Summer of Love. 2021 will be celebrating colour, creativity, community and the positive power of plants and flowers.
RHS Chelsea Flower Show
A staple in every gardener's calendar. Moved to the 21st – 26th of September in 2021, RHS Chelsea is one of the most renowned and loved flower shows in the UK.
A great day out for anyone with a love of landscaping and design. For 2021, there will be a new RHS Chelsea category: Sanctuary Gardens. With more of us turning to our gardens as a place of solace, this category will highlight the positive impact plants have on health and wellbeing — a theme which has effected many gardeners over the past year.
Blenheim Palace Flower Show
The Blenheim Palace Flower Show is a celebration of all things horticultural. Set in the magnificent surroundings of one of the country's greatest stately homes, the 20,000 square foot Grand Floral Pavilion forms the centrepiece of the Show.
New for 2021 is Floral Street, the perfect place to discover your favourite plants, flowers and an array of gardening goodies, as well as beautiful flowers. The Blenheim Palace Flower Show takes place from Friday 25 to Sunday 27 June 2021.