Posted by Amber Williams on 17th Sep 2021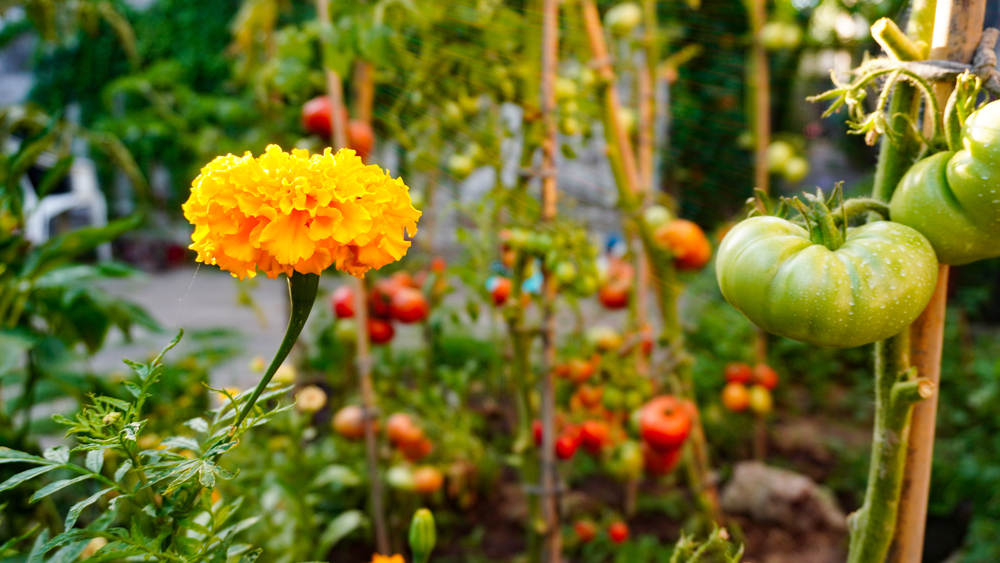 Sustainability within our everyday lives is becoming more of a hot topic of discussion. Experts say that the average person can make a big impact by making small changes to their daily routines, whether that's by recycling, reusing, being conscious of your carbon footprint, or even fine-tuning your gardening techniques.

Within the eco-gardening community prevails a tactic called 'permaculture gardening'. This practice has been used for hundreds of years by agriculturalists and gardeners alike, concentrating on three main pillars: Caring for the earth, caring for people, and encouraging wildlife.
So, what is permaculture gardening?

Permaculture gardening is essentially creating a garden that co-exists with the environment around it. It focuses on minimal disruption to the soil, but enriching what's already there, taking only what you need and replacing what you take.

This practice is to mimic nature, producing a sustainable and minimally invasive garden. So, now we know what permaculture gardening is. But how do you start?

There are 8 ways to begin your permaculture journey. These various methods encapsulate the meaning of perma-gardening and sustainability at its core.
Plant native. Purchase and grow plants that will thrive in your soil. If there are native plants already in place, leave them be.
Build raised beds. To avoid disturbing the ground and the soil, build some raised beds. This means you can till the soil without disrupting what's already there.
Avoid chemicals and non-organic fertilisers. This one speaks for itself. Chemicals and harmful fertilisers do more harm than good, and it's encouraged to find organic alternatives.
Develop a no-dig garden. If you're working in an allotment and don't have the space for a raised bed, then a no-dig approach might work for you. Sheet mulching is an easy way to achieve a no-dig garden. Simply lay compostable items on the tops of grass such as cardboard, leaves, and straw to create a layer between your crops or plants and the existing soil below.
Practice companion planting. Companion planting is an old-age method of gardening. Planting two or more plants together encourages wildlife and will deter pests. Research your plants to discover which will partner perfectly in your area.
Consider creating a swale to collect rainwater where it gathers naturally. A swale, in short, is a way to catch rainwater. These can be made anywhere rainwater naturally pools, allowing you to reuse it on your plants. This could be as simple as putting out a bucket to catch rainwater to creating a thought-out ditch form. A perfect way to limit the amount of water you use in your gardening routine.
Concentrate on planting low-maintenance crops and plants. Permaculture gardening relies on the natural state of your land. If you struggle to keep up with your plants, then a low-maintenance approach is best. Buy plants that need very little pruning, or pick perfect naturalisers that reappear without encouragement.
Let some zones run wild. Wild gardens are a perfect way to preserve the natural state of your land. Let your garden grow freely, enticing wildlife to return to the garden (which will, in turn, improves the yield of crops).
Ready to Start Your Sustainable Garden?

Permaculture gardening is not about jumping headfirst into the unknown. It's about sustainability. That goes for both the garden, and your consistency.

Small steps make a big impact. Implementing these methods to your daily gardening routine will help you achieve a more sustainable garden, helping the environment to repair itself naturally.