Posted by Esther Roberts on 17th Jun 2021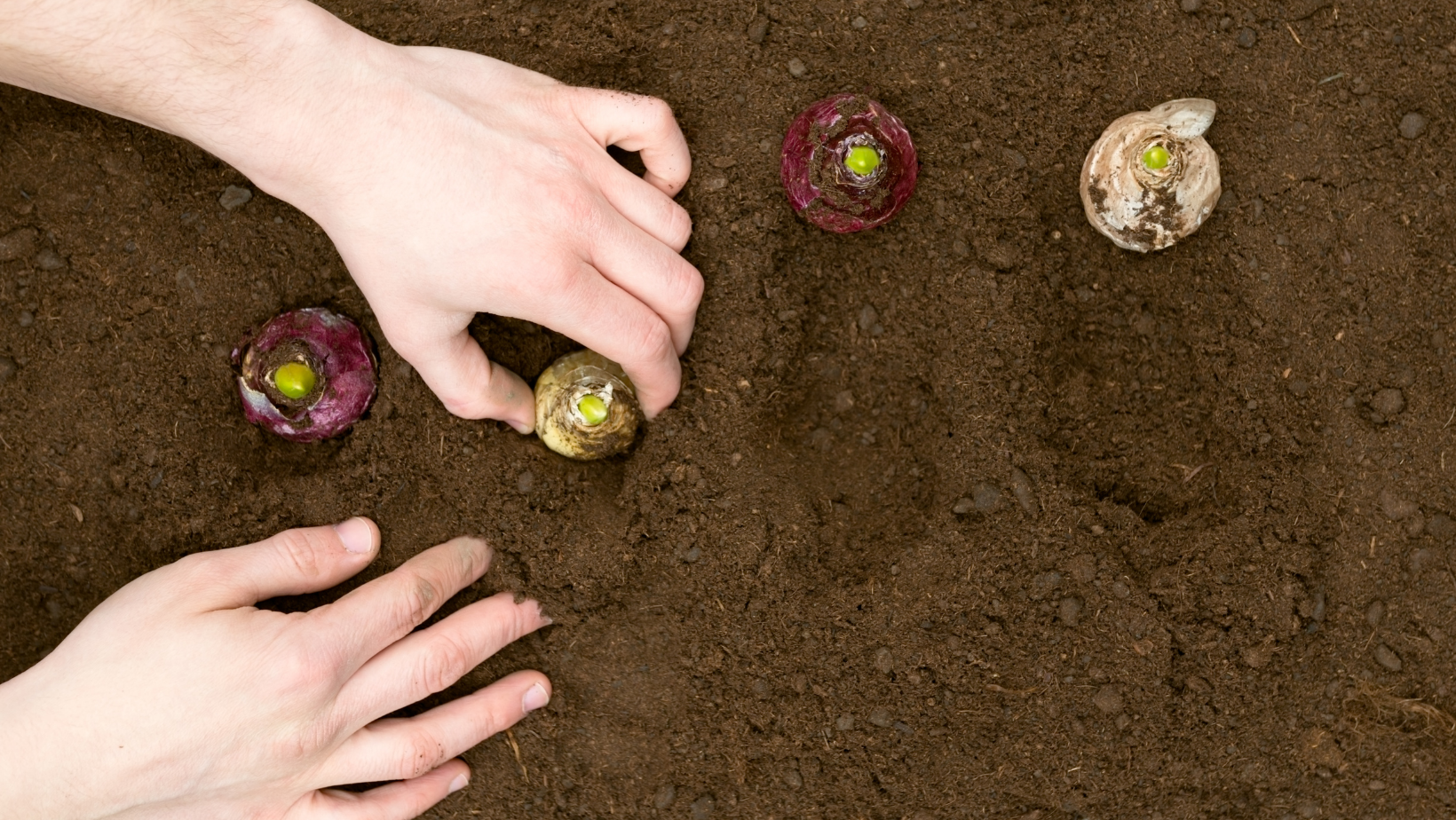 Bulbs are one of the best ways to grow your favourite seasonal blooms! Their easy to grow nature makes it effortless to produce a gorgeous display throughout each season, perfect for beginners and bulb novices.

In this gardening for beginners guide, you will learn how to plant bulbs, when to plant them, and where you can plant them in the garden for an exciting seasonal show.
Why Should You Choose Bulbs?
First things first - why bulbs? It's simple really. Bulbs are both easy to plant and grow, perfect for someone with little gardening experience.
Each bulb holds energy, which provides life to the plant or flower. They're space efficient, so if you have a garden that's on the smaller side, you can still achieve a gorgeous display. In fact, you could argue that they're even easier to grow than seeds, as you can decide exactly where each bulb is planted and plan your displays accordingly.
How to Plant Your Bulbs
As we have already mentioned, bulbs are easy to grow. Most bulbs are planted similarly, making it easier for you to do loads at once.
The only thing that will make the process different is the size of the bulb. The bigger the bulb, the deeper it must be planted.

For flower beds and borders, plant your bulbs at a depth that is three times their height and spaced apart three times their width. For bigger bulbs, if you are unsure then it's best to plant them deeper than too shallow. Place the bulb with the pointy end facing upwards. Cover with soil once planted and water generously.

To plant in pots, fill midway with compost leaving enough room to plant your bulbs at the right depth. Pop each bulb on top of the compost, spacing them apart evenly. Cover with soil towards the top of the pot and water well.
When's the Best Time to Plant Your Bulbs?
This will depend on the type of flower you're wanting to plant. However, a lot of bulbs should be planted in early to late Autumn, which is a common planting season for early spring and early summer blooms.
Early spring bulbs - For plants like snowdrops, hyacinths, and daffodils, plant before the end of September.
Hardy summer bulbs - For blooms like alliums and lilies, aim for late September to October.
Delicate summer bulbs - For flowers like gladioli, plant in early spring.
Autumn bulbs - Plant autumn flowering bulbs like nerines by late summer.
Where Can You Grow Bulbs?
Different bulbs prefer different climates. Hardier bulbs like the sunlight, so it's best to position them in sunny areas of the garden. Bulbs that prefer shade, like woodland flowers, don't mind being planted under trees and shadier spots. Make sure you check before planting, as this could damage the chances of growing a healthy and happy plant.