Last Updated on 09/04/2020 by Shannen Godwin
St. Valentine's Day, popularly known as Valentine's Day, is celebrated as the lovers day every year all over the world on February 14. The celebration of this day is thought to have originated from a Roman festival called 'Lupercalia', which celebrated the start of their springtime. Later on, the festival changed into a Christian celebration where they decided to use it to remember St Valentine too, and gradually, St Valentine's name started to be used by people to express their feelings to those they loved.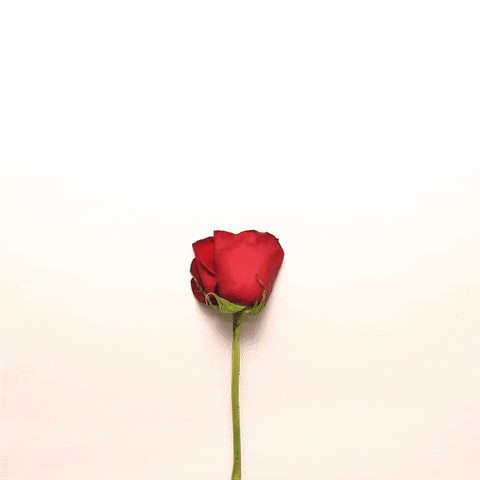 Valentine's is a time where people share their affection with gifts, such as chocolates, cards and flowers (traditionally red roses). Sure, roses are the flower of love, but they're not the only flower that has romantic symbolism. You can show your valentine how much you really care with a bundle of beautiful romantic themed flowers, as many varieties from the traditional Rose, to Dianthus and Dahlias.
So, in honour of the date, here are 14 of our favourite love themed flowers to add that Valentines feeling to your garden all year long.
This beautiful soft pink petalled flower has a red centre and is one of our loveliest, large flowering plants from our Day Lily range. Flowering through June to September, Hemerocallis Cherry Valentine is guaranteed to bring romance to your garden all through the summer months. First grade loose roots supplied.
The Dahlia is one of the most beautiful flowers in the world. Dahlia My Love is a beautiful pure white Cactus Dahlia that will add a delicate beauty to any summer garden display. Dahlias are known for being a symbol of commitment and grace, making them the perfect loving addition to your garden. Top grade tubers supplied.
Fill your summer gardens with romance. Our Dianthus 'Scent First' Romance is a wonderfully fragrant plant producing delicate pink flowers, which blend in to a dark pink in the centre. 3cm diameter jumbo plug plants supplied.

Is your summer garden in need of some love? The Dicentra Valentine's heart shaped pendant flowers make a distinct and eye catching addition to patio pots and borders. Blooming with deep red tones on fantastic burgundy stems, these flowers are guaranteed to make you fall in love with your garden this summer. First grade loose roots supplied.
A compact evergreen shrub; Hebe Wild Romance boasts an abundance of cream edged, dark green leaves which fade in to a deep pink/maroon in the winter, and then lighten in the spring to a luminous hue of bright pink. This colour evolving plant is bound to enchant in your summer gardens. 9cm pot grown plants supplied.
Would this be Valentine's if we didn't include Roses? The most popular flower gifted for Valentines as this flower has long been a symbol for love and passion. This colourful floribunda rose produces expansive blushed orange/pink blooms that will flower all through the summer. An added bonus of Rose For Your Eyes Only is that their flowers emit a delicate, sweet aroma to add a special charm to your patios and paths this summer. Top quality 2 year old bare rooted plant supplied.
7. Hydrangea hovaria Love You Kiss
This affectionate plant is a unique lace cap variety of Hydrangea. Hydrangeas are known by some to represent anything that's sincerely heartfelt, and alongside geraniums are gifted as a 4th wedding anniversary flower. The near white and red margin blooms of Hydrangea hovaria Love You Kiss are the perfect showstopping addition to your garden this summer. 14cm pot plant supplied.
The ancient Greeks and Romans associated Roses with Aphrodite and Venus, the goddesses of love, and have been used for hundreds of years to convey the message of love. Each colour of rose can convey different meanings. The orange Rose represents passion and desire. A beautiful summer time bloom, our Rose Lover's Meeting is bound to captivate with its striking twist on the traditional Hybrid Tea Rose shape with their pointed outer petals of exotic Indian Orange to add a touch of glamour to your summer garden. Top quality 2 year old bare rooted plant supplied.
Symbolizing strength and moral integrity, Gladioli also represent infatuation, with a bouquet conveying to a recipient that they pierce the giver's heart with passion and known as a 40th wedding anniversary flower. Blooming a stunning blend of pale pink and white flowers, our Gladioli Adrenaline is bound to enchant all summer long. 12/14cm corms supplied.
With its scientific name, Dianthus roughly translates to "flower of love" or "flower of the gods", this flower is one that has been revered for centuries. Known for their spicy fragrance, compact habit and long season of bloom, Dianthus First Scent Passion is a striking variety with amazing, deep rich red flowers, ideal for bringing the passion back in to your summer borders, patio pots or containers. 3cm diameter jumbo plug plants supplied.
The beautiful Hydrangea is known to be a symbol of deeper understanding between two people, that doesn't have to be of a romantic kind. This connection can be between friends and family members but it can also apply to romantic couples as well. This exciting pairing in our Hydrangea Together Collection produces masses of magical pink and blue blooms make the perfect pairing in summer pots and containers. Supplied in 15cm pots.
Lily Casa blanca, which shares its name with one of the greatest romantic movies of all time (Casablanca), is one of the finest oriental hybrids with large pure white blooms and brownish-orange anthers. Lilies are known as the 30th wedding anniversary flower as they symbolise humility and devotion. Enjoy this flower in the garden or be captivated by this oriental lily's spicy fragrance indoors as part of a spectacular cut flower display. 14/16cm bulbs supplied.
Add a touch of elegance to your gardens with these stunning traditional white Anemone, Anemone The Bride. These beautiful cup-shaped flowers bloom through April and May, perfect for pots, borders and containers. In Victorian times, people used this flower to represent a forsaken love of any kind in their intricate Language of Flowers, and in modern times this flower is used in bouquets for special occasions such as marriages (which would link with this flowers name) or the birth of a baby. 5/6cm bulbs supplied.
Often known as a symbol of endurance, the dramatic soaring habit of Eremurus Romance is guaranteed to take your breath away with their giant, salmon pink flowers, which provide a real treat in the summer. Top Size Bulbs supplied.
Happy Valentine's Day!