Posted by Esther Roberts on 17th Jun 2021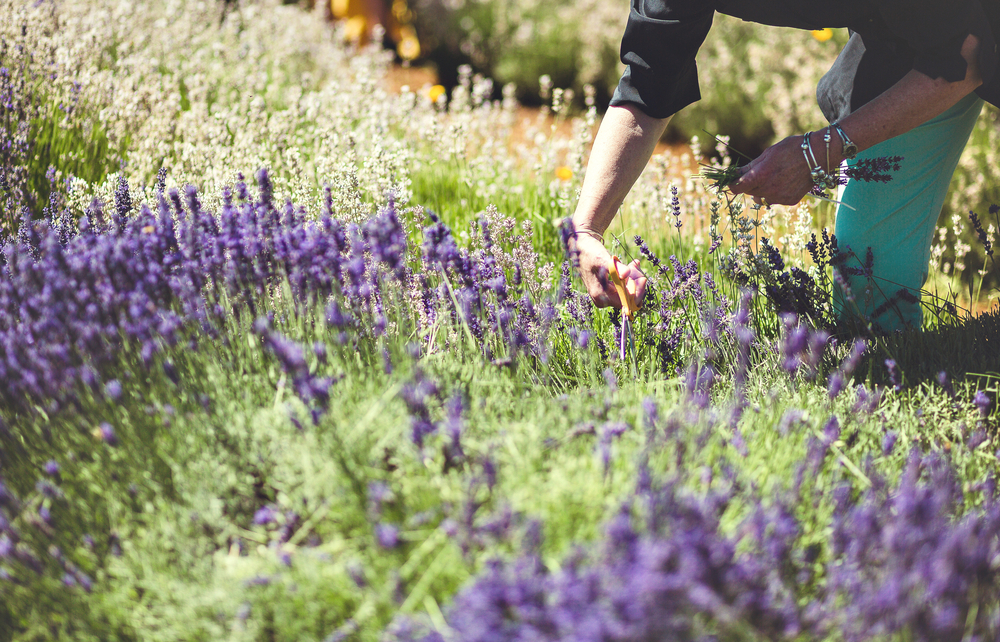 This guide will not only teach you how to plant Lavender but also where. As an incredibly fragrant flower there are optimal places to allow these flowers to bloom. One of the easier shrubs to grow, Lavender grows best in free-draining soil. It also thrives in full sun and is drought tolerant. Best planted in spring as it will flower in Summer, filling the air with that well-known, aromatic scent.
Step 1: Where to plant
Before you start planting your lavender, it's vital to choose where. Lavender grows beautifully in containers, but absolutely steals the show when planted in flower borders and herb gardens. It also works well as a boarder or lining a walkway, ensuring the sweet scent can be smelled all over the garden.
Step 2: Prepare your soil
Ensure you've removed all weeds from the selected area, and dig over any free-draining soil. If growing in groups, space plants about 90cm apart. If you're growing a hedge, space plants about 30cm apart.
Step 3: Water
After planting, water regularly during the first season, especially in dry weather. Although lavender is drought tolerant, during the first summer newly planted lavender should be watered regularly.
Step 4: In containers
Containers, about 30-40cm, hold Lavender the best with large draining holes. Make sure the lavender is planted at the same level as its previous pot. At first water well, but then once or twice a week during summer to ensure the soil does not dry out. Containers dry out quicker as the roots have a limited amount soil in which to search for moisture.
Tips:
To keep your lavender plant neat and attractive, annually trim the plant in late summer, once the flowering has finished. Remove any spent flower stalks.
In winter, cover the lavender with a winter mulch which will protect the lavender from freezing winds and temperature.
Lavender is also multifunctional and can be easily repurposed. Lavender oil is perfect for aromatherapy. Or, if dried it makes great tea!
Shop our full range of Lavender here.