Posted by Shannen Godwin on 17th Jun 2021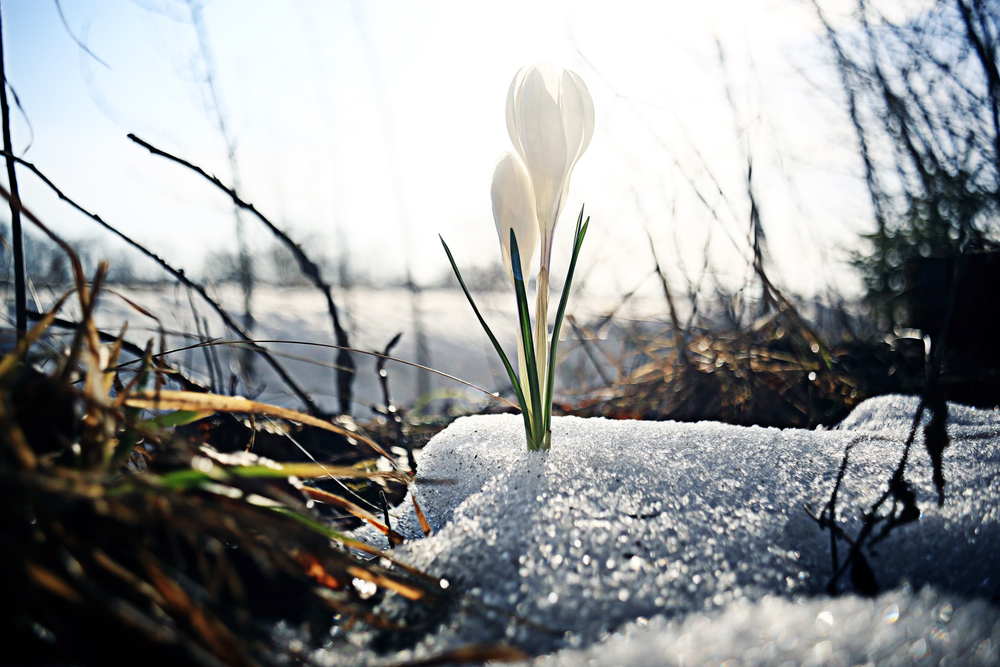 February invites the first signs of spring into our gardens; days are lengthening, bulbs begin to emerge from the ground, and colour in the garden is just around the corner. This month is about cleansing (after the Latin word februum which means purification), and there's no better time than now to give your garden a little TLC in preparation for spring.
Tidy Up
Flowers
Remove faded flowers, such as Winter Pansies and Violas, from containers to encourage them to flower more during spring and prevent from going to seed.
Deadhead early flowering plants such as Primulas regularly to encourage fresh flowers.
Remove any dead or decaying leaves from container plants to avoid encouraging slugs and snails in early spring.
Grasses
Deciduous grasses which have been left unpruned over winter should now be cut back to the ground.
Remove dead material from evergreen grasses to make space for new growth in the coming months.
Tidy up decaying material around perennials and remove any leaf litter to discourage the slugs and snails as they arrive in early spring.
Cutting Garden
Prepare your cut flower beds by removing any stubborn perennial weeds, such as brambles or bindweed, which may be hiding.
If the soil is particularly stony, it can be sieved and raked until the texture is nice and fine.
Borders can also be given a boost by adding organic feed such as chicken manure and seaweed.
Looking after your lawn:
Remember to keep off the grass when there's a frost, as the blades are more susceptible to damage which could lead to lawn diseases and other problems.
Ensure you brush off any debris or leaves which have fallen onto your lawn, as they can smother and cause discolouration to the grass.
Towards the end of the month, if the grass has produced some growth, you may be able to give your lawn a light trim with the lawnmower.
Planting Summer Bulbs
There are many lovely late-spring and summer bulbs which although usually planted in the autumn, if you missed that slot, early spring provides another opportunity. Below are some beautiful bulbs suitable for planting this month.
Alliums are easy to grow and once established return reliably every year; if planted in February will flower in late spring and early summer.
Lilies can be planted in February and March and make a great scented display. If your garden has wet, heavy soil they are better planted in containers.
Anemone can be planted from February onwards. The best chance of ensuring summer bulbs flower the following year is to feed them during the growing season.
Crocosmia can be planted in the spring for flowering in late summer and make a great display. They're easy to grow and return reliably each year.