Last Updated on 23/02/2021 by Amber Williams
Flowers in film take on brand new meanings. From representing love, innocence or rage, flowers have taken an important supporting role in films for decades. Keep reading to discover some of the most iconic floral moments in cinema.
City Lights
The story of Charlie Chaplin's Tramp and how he falls in love with a blind flower girl. Throughout the film we see the Tramp with a flower that he received from the Flower Girl on the street. The flower symbolizes beauty and the Tramp's love for the Flower Girl.
The Wizard of Oz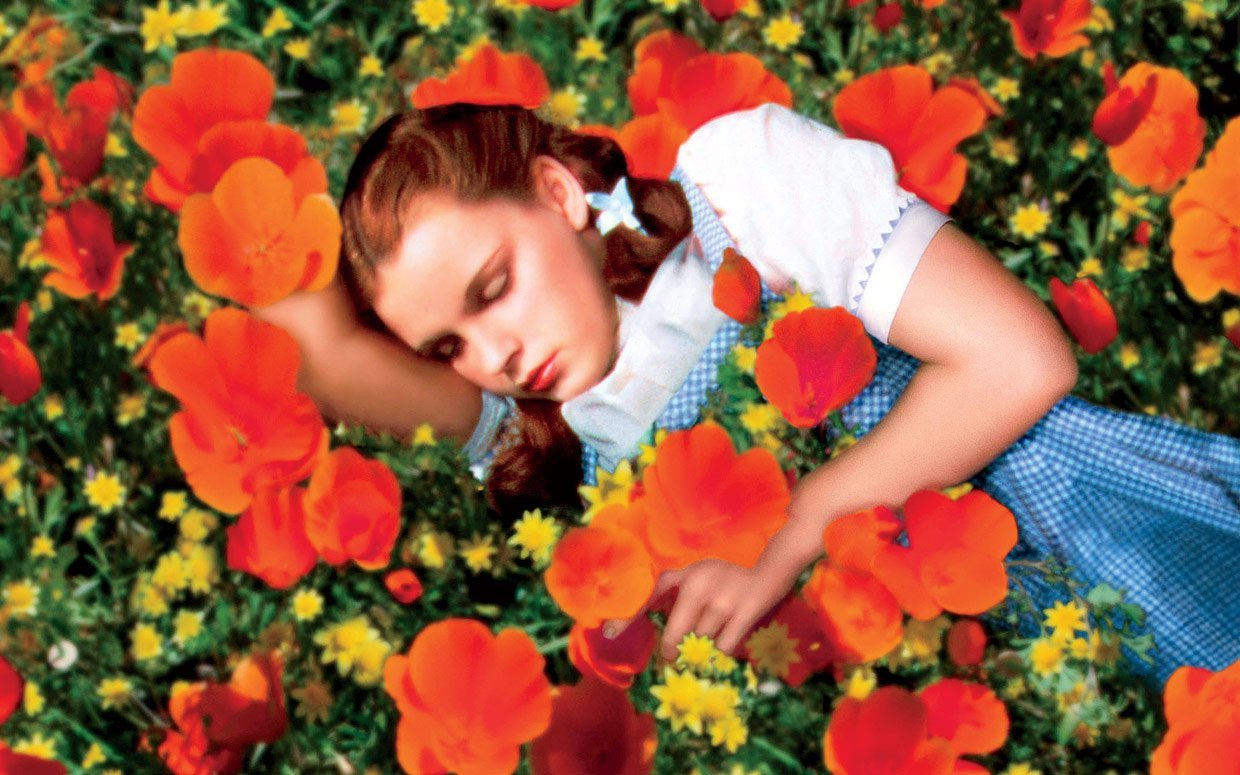 The classic movie The Wizard of Oz was the first Hollywood film released in Technicolour. There's no end to the displays of beautiful flowers shown throughout the film, however one of the most vibrant scenes of the film is when Dorothy is found sleeping in a large field of scarlet poppies, which have long been used to represent sleep and peace throughout history.
Vertigo
Flowers are a recurring motif in Hitchcock's masterpiece Vertigo. At the beginning of the movie, Madeleine enters a magnificent florist and buys a beautiful and delicate bunch of nosegay flowers. The bouquet appears again several times, most notably when Madeleine stands at the edge of San Francisco Bay, plucking petals from the flowers and tossing them into the water. The destruction of the bouquet mirrors Madeleine's fixation on self-destruction.
Big Fish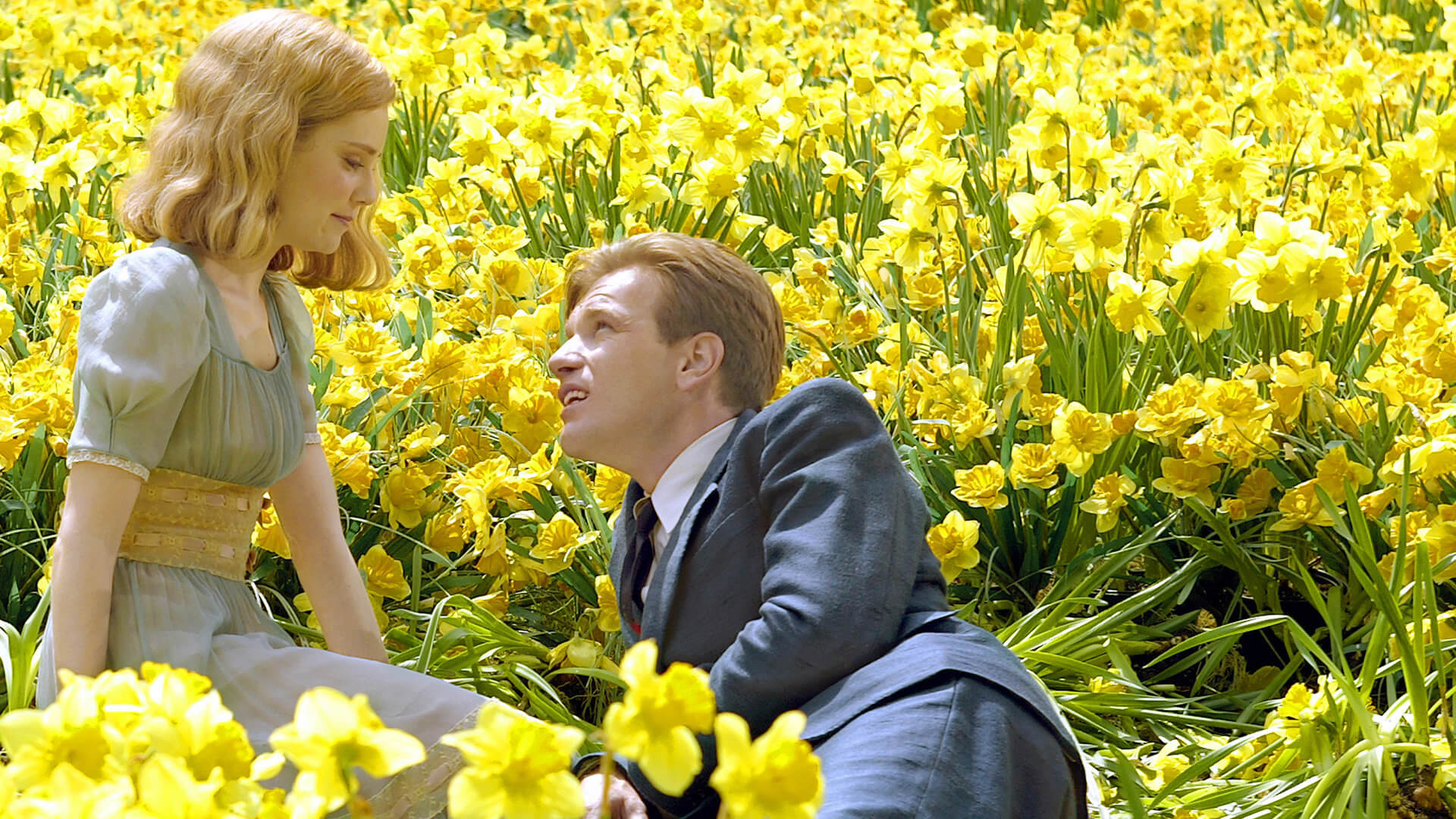 The mesmerising daffodil field in the 2003 iconic film, Big Fish, is one of the most iconic use of flowers in film. Upon opening the window to Edward Bloom standing in a sea of sunshine-yellow daffodils, Sandra realises that every flower was planted for her.
Alice in Wonderland
From roses, iris, daisies, pansies, tulips and sweetpeas, there is no shortage of flowers in Alice in Wonderland. When Alice chases the White Rabbit, she runs into a flower garden where she meets a large group of beautiful flowers. The Flowers of Wonderland who live near the White Rabbit's House are sentient beings who love to sing.