Posted by Esther Roberts on 17th Jun 2021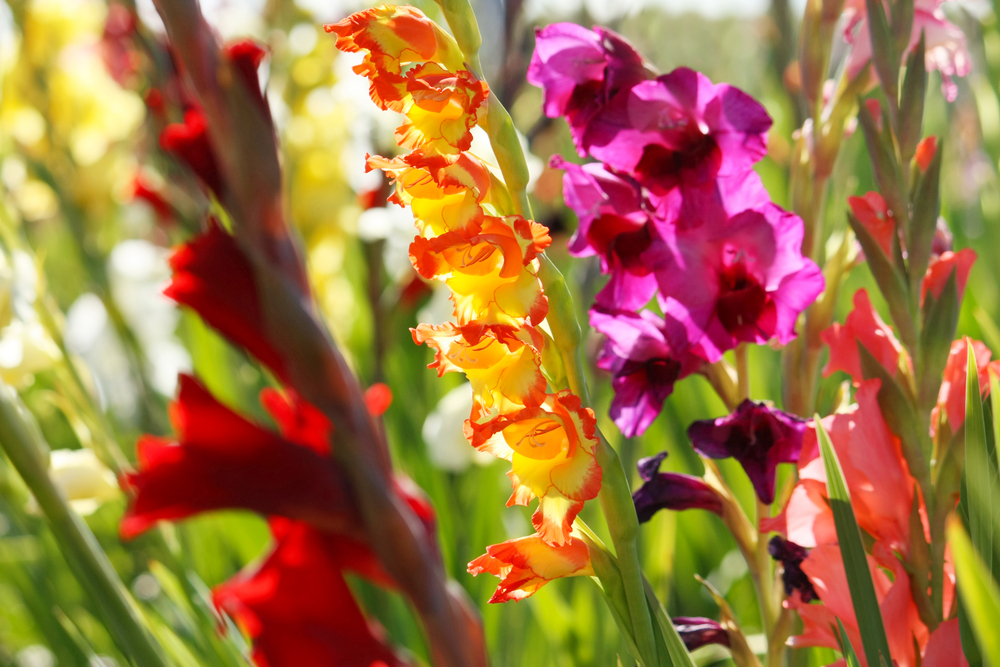 The days are getting longer, the weather is getting warmer, the frost is thawing. That's right, it's almost spring! It's finally warm enough for us to get out our gloves and start planning our gardens for the new season.
Here's what to plant in March, from fruits and vegetables to summer flowering bulbs.
Bare Root Roses
March is the last month you can plant your bare-root roses. Plant in well-drained and rich soil for gorgeous blooms throughout the spring and summer.
Gladioli
Gladioli bulbs and corms are essential for summer garden displays. Their tall and colourful blooms add plenty of texture and excitement to beds and borders, as well as attracting wildlife! Plant your bulbs this month into position for a striking show come summer.
Early Potatoes
Early potatoes, as the name suggests, are the earliest variety that you can harvest. They are more commonly referred to as 'baby potatoes' or 'new potatoes'.
March is the perfect month to plant chitted early potatoes outside. If you're unable to find space in your garden or allotment, you can effortlessly grow potatoes in a grow bag!
Strawberry Plants
Not only are strawberries incredibly tasty - their plants also make an attractive addition to the summer garden. Get your strawberry plants in the ground this month to harvest in mid-late summer.
Rhubarb
Rhubarb is a tasty plant that you can grow in March for harvest in summer. A perfect crop for both beginners and experienced gardeners as it is easy to grow and will thrive with minimal attention.