Posted by Shannen Godwin on 17th Jun 2021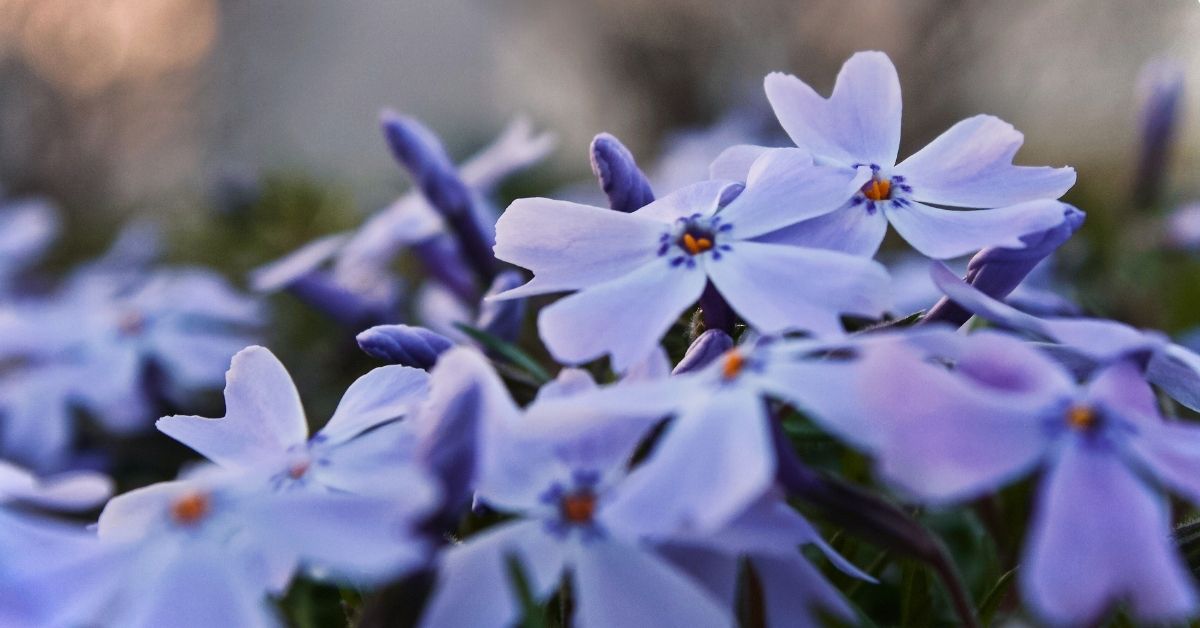 There is a garden philosophy: If you like it, it's a flower; if you don't, it's a weed. It's hard to have compassion for weeds, but they're just plants growing in places where they're not wanted. One approach is to pull the weeds out by hand but why not try a completely different approach? A thick mass planting of ground cover plants can control weeds by keeping the direct sunlight off the soil, which can cause weeds to germinate and can compete with the weeds for water and nutrients.
Weed Types
Here's a guide to identifying the garden enemies in your garden.
Annuals
Some are annuals and have a one-year life cycle that ends with them setting seeds for the next generation.
Chick Weed
Annual Nettle
Shepherds purse
Groundsel
Perennials
Others are perennials, like dandelions (having a lifecycle longer than one year). You may need to eradicate the main root of these to remove them.
Ground elder
Dandelion
Ground Cover for Full Sun
In full sun, the following ground cover plants are fantastic choices for beautiful and efficient sunny borders.
Aubrieta Red Cascade
This beautiful hardy and versatile plant forms spreading clumps of colour through late-spring and are perfect for ground cover planting. They love full sun and is tough enough to suppress weeds and thrive even in the poorest of soils.
Campanula Glomerata Superba
The large and vivid blue bell-shaped flowers of this plant are certain to make a lasting impact as ground cover. With its reliability, stability of colour and long spreading foliage, this plant is the perfect partner for suppressing weeds in your garden whilst providing lasting beauty throughout summer.
Thymus Serpyllum
This plant is a heat-tolerant, drought-tolerant ground cover option. This Thyme variety adds an attractive mat of leaves with highly fragrant pink/mauve flowers in the summer. They are great for planting in crevices as they are great for choking out weeds.
Phlox subulata Candy Stripe
For erosion control, few ground covers work better than this creeping perennial. They're drought-resistant, not picky about soil quality and love full sun. Carpet your garden in the rich colour of Phlox Candy Stripe to attract butterflies and keep the weeds at bay.
Heather Summer Mixed
Our superb mixture of summer flowering Heather will provide a carpet of vibrant colour in a ground cover display. Not only do they brighten up otherwise dull areas, they can be planted in partial shade areas and also work to suppress weeds
Ground Cover for Partial Shade
For a slightly shady area of the garden, try these:
Gypsophila Prostrata Pink
This excellent ground cover plant offers a mound of silvery-green foliage beneath an abundance of dainty pink flowers. This sprawling perennial is a great summer flowering plant to suppress pesky weeds, and can also be planted in rockeries and dry stone walls.
Sedum Spurium
Also known as 'Dragon's Blood' Sedum, this variety may be the hardiest and most versatile of all weed-suppressing ground covers. Their trailing stems root easily and do well in places where little else will grow. This year round beauty provides bright green fleshy leaves with star-shaped pink flowers in summer.
Campanula Carpatica
With this plant's reliability, stability of colour and resistance to pests and diseases, it has earned the RHS Award of Garden Merit. Their masses of star-shaped blue and violet flowers will bloom into late August and are very useful in the ground where the spreading foliage will produce a blanket of weed suppressing ground cover.
Ground Cover Perennial Collection
Looking for a variation of colour and shapes in your ground cover? Our colourful collection are ideal for adding impact in the summer garden as well as keeping the weeds out of sight.
Ground Cover for Shade
It can be difficult to find the perfect plants for completely shaded areas of the garden, but never fear, as we have found the perfect weed suppressing plants for the darkest areas of the garden.
Ajuga Burgundy Glow
Ajuga keeps weeds out by creeping over the surface of the soil, putting down roots as it goes, and all the leaves knit together to leave not a millimetre of soil into which a weed can wheedle. Also, their vibrant green and purple foliage with white edging are perfect for colourful ground cover.
Rose of Sharon
Originating from Turkey and Bulgaria, Rose of Sharon is one of the best ground cover options. Not only are their yellow star-shaped flowering popular with bees, their shrubby low-growing habit is extremely valuable for smothering those unwanted pesky garden weeds.
Leucothoe Scarletta
This magnificent evergreen shrub produces vivid red foliage on long slender leaves that have a unique metallic glimmer. They form in to a dense dome of foliage making them excellent ground cover to suppress weeds. Also, they look fantastic planted in pots/containers.
Hosta White Feather
This amazing Hosta sprouts large pure white leaves in late spring/early summer that develop green streaks as the season progresses. Perfectly happy in shade, when paired with other Hostas, these plants knit together seamlessly to create a blanket of efficient weed suppression.
PLANTING TIPS
Which plants work the best for weed control?
Dense evergreen varieties are the best option if your main aim is to suppress weeds.
What do I need to do to prepare for planting?
Be sure to fully eradicate all existing weeds before you plant, especially perennials such as dandelions, as they will become near impossible to remove once your ground cover is planted.
Will the ground cover kill my other plants?
Place decorative rocks or stepping stones between ground cover and perennials to maintain a barrier for spreading stolons, or above ground perennials.
When planting more than one ground cover variety, spread mulch between the plants to conserve soil moisture and reduce unwanted plant growth.
What aftercare is required for ground cover?
Spread netting or old sheets over ground covers during autumn leaf drop. It can be difficult to rake leaves out of thick ground covers, and allowing the leaves to sit can create unhealthy conditions.