Posted by Shannen Godwin on 17th Jun 2021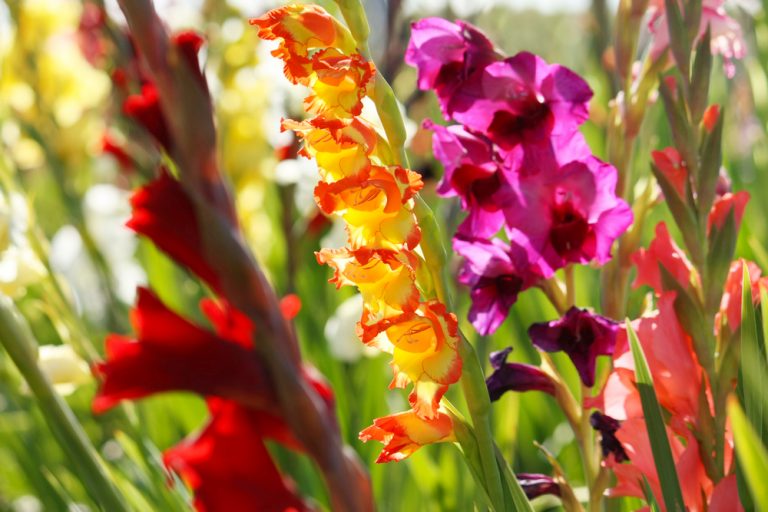 Native to the Mediterranean and prized for their majestic flower spikes, Gladiolus (Sword-Lilies) are one of the most treasured flowers in the summer garden. Whether used in borders, containers or as cut flowers, these easy to grow blooms always provide a spectacular effect.
A striking, bi-coloured plants. Gladiolus 'Amber Mystique' is a creamy white Gladioli with contrasting lilac throats. Ideal for planting in summer borders.
A sight for sore eyes, with white backgrounds, purple edging, yellow centres and maroon eyes. While taking little space to grow, they combine so well with other plants. They make striking cut flowers too.
Add a whimsical finish to your summer borders with gladiolus 'fergie'. Ideal for borders and pots. Their vivid lime-green flowers will bring an exotic look to garden displays.
Warm up your summer garden with the sunny gladiolus 'June'. June is a delightful orange and yellow butterfly Gladioli variety; guaranteed to brighten up any garden.
Nathalie is an elegant light pink nanus gladiolus. Their pretty pink petals contrast against the deep throat markings. This ever popular variety looks perfect planted in groups, and they also make beautiful cut flowers.
Shop our full range of Gladiolus online.