Posted by Shannen Godwin on 17th Jun 2021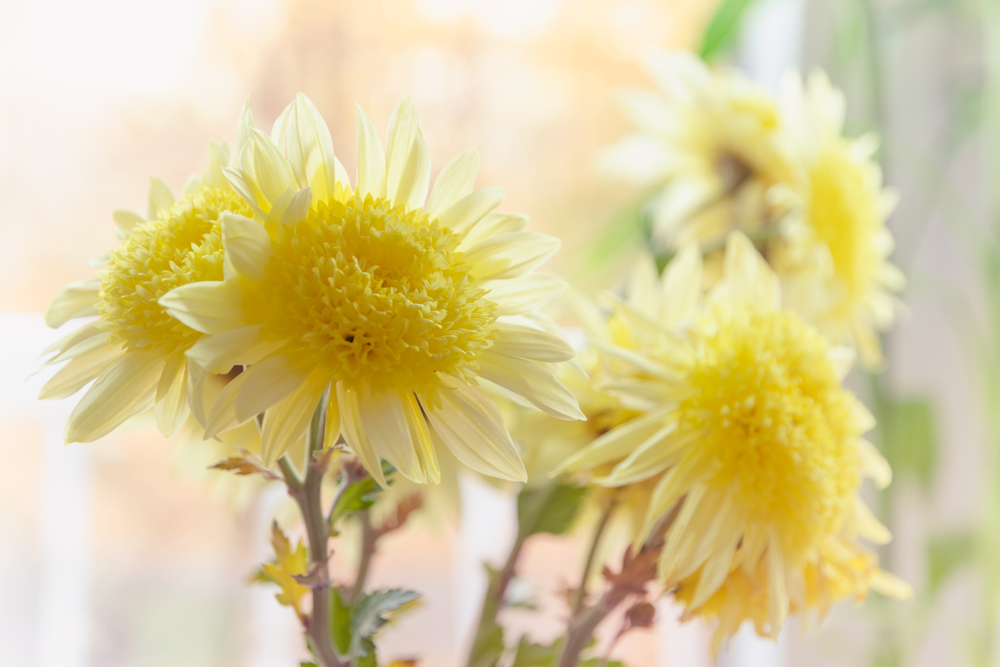 Big, bold and beautiful, Dahlias are one of the most popular summer flowers due to their breath-taking flowers. Available in a wide assortment of colours, shapes and sizes, these eye-catching blooms not only shine in the garden but they make the most amazing cut flowers!
With Spring officially here, now is the perfect time to kick off your cutting garden and order some delightful Dahlia bulbs for planting in April. Dahlias make exceptional cut flowers but we've done all the hard work and narrowed down a list of the most desirable varieties to add to your shopping list.
Dahlia 'Edge of Joy'
The name says it all, these raspberry streaked white Decorative Dahlias will bring joy to the garden all summer long. A beautiful cut flower to pair with other pink Dahlias.
Dahlia 'Painted Lady'
A stylish variety with the most unique colouring. 'Painted Lady' showcases fantastic pale pink blooms with flashes of crimson markings.
Dahlia 'Toto'
These Dahlias shine like a ray of light inside the home. Their bright, daisy-like white flowers with yellow centres are hard not to fall in love with.
Dahlia 'Ice Crystal'
These pure white blooms will bring a breath of fresh air to the home in the summer time. A gorgeous Cactus variety – reliable and sturdy.
Dahlia 'Honka Red'
A prestigious RHS Garden Merit Award Winner. This cartwheel shaped Dahlia boats vibrant red blooms and will certainly add a unique touch to your summer flower vases.
Dahlia 'Thomas Edison'
A big and brilliant Dinner Plate Dahlia. These dramatic deep purple blooms grow to an amazing 25cm in size. A real cut flower showstopper.
Dahlia 'Cafe Au Lait'
A delicate Dinner Plate Dahlia. Add a touch of elegance to your vases this summer with these rich creamy peach flowers.
Dahlia 'Purple Puff'
These Anemone-flowering Dahlias (commonly known as Powder Puffs) are a glorious sight in the summer. Their purple-crimson flowers look perfect paired with other purple Dahlias.
Need some cut flower tips?
The more you cut the more they bloom!
Give you Dahlias a longer life by immersing the stems in boiling water for a few seconds – this will help to keep them fresh!
Cut your Dahlias just above a set of leaf nodes and side buds – new shoots with grow from the nodes.
Change your vase water every 2-3 days for maximum Dahlia lifespan.
Shop our full range of Dahlias here.