Posted by Esther Roberts on 2nd Aug 2021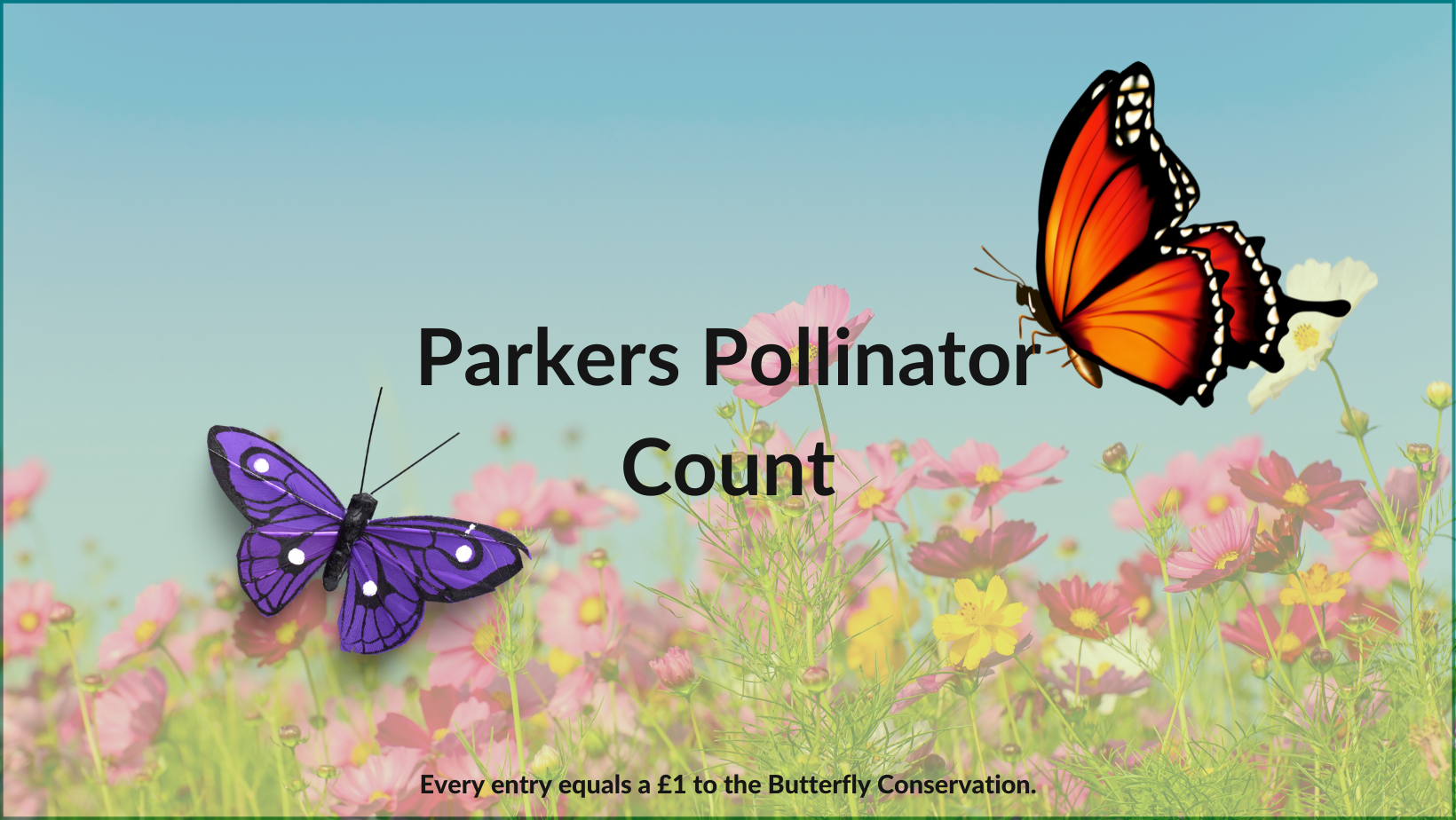 The Big Butterfly Count has started! We want to do our job as wildlife enthusiasts and continue the count! Butterflies are an important part of not just the garden, but nature overall. With the hot summer days and lovely weather, this is prime time for butterflies to show off their beautiful wings and grace the skies. Keep reading to find out how you can win a £100 voucher AND give to a good cause!
How to enter
Snap photos of pollinators in the garden in commemoration of The Big Butterfly Count. For this particular competition we're focusing on butterflies only – big and small!
Every entry you send in, we donate £1 to the Butterfly Conservation.
What you win
The lucky winner of our Parkers Pollinator Count competition will in a £100 VOUCHER to spend on our website! But the good stuff doesn't stop there, every single entry no matter the platform will count as a £1 donation to the Butterfly Conservation directly from us. This means that no matter who wins, you will be contributing to the Big Butterfly Count and spreading the importance these little winged creatures hold.
Butterfly Conservation
The Butterfly Conservation envision a world where 'butterflies and moths thrive and can be enjoyed by everyone, forever' and that is exactly what they aim do to. Through their best efforts over the last 40 years, they are aiming to not only increase the numbers of widespread species, but also recover threatened butterflies and moths and promote intentional conservation actions. By inspiring people to understand and deliver species conservation, the Butterfly Conservation are taking long strides to achieve their 2025 goals and we hope to help them achieve their goal.
When does the competition end?
Get your photos to us by August 20th. The winner will be announced on August 23rd.
Good luck and start snapping!