Posted by Amber Williams on 14th Nov 2023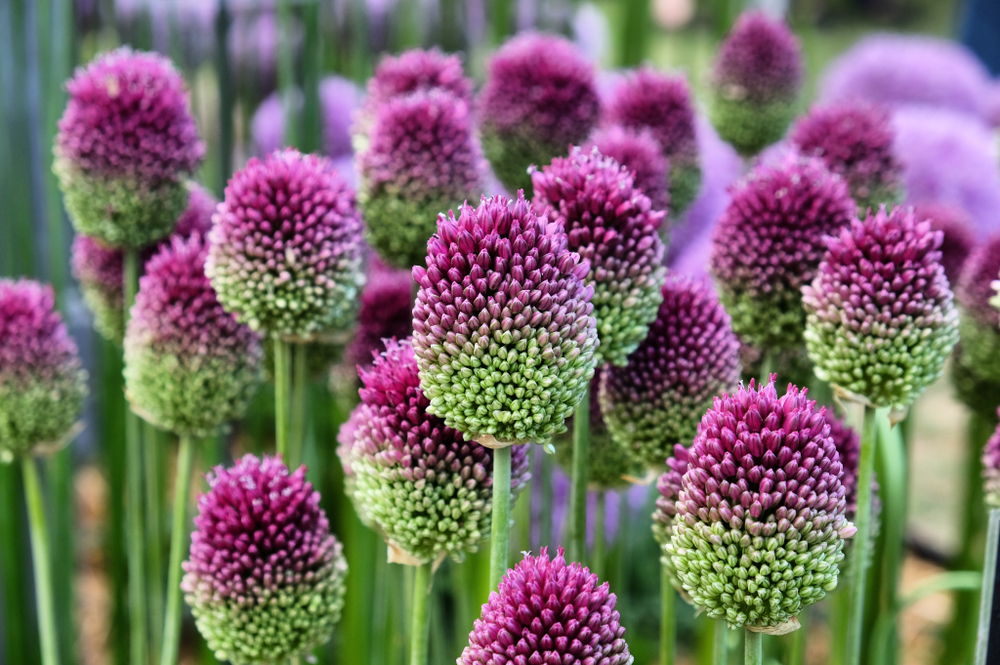 Alliums are the pinnacle of late spring gardens, providing an elegant backdrop for your borders. They're statuesque, ornamental, and produce amazing flowers for weeks (if not, months!) on end.

If you've got a bag or two of allium bulbs sitting in your greenhouse, and you've just realised with horror that it's suddenly spring and you might just be too late to plant them - fear not! We're going to show you when to plant alliums and when it's really too late.
When to plant allium bulbs

It's true, the best time to plant these amazing bulbs is from mid-late autumn. This gives the bulb plenty of time to establish its roots before spring begins. But, there's no need to worry if you've forgotten to plant them in this time frame. Which brings us to...

When is it really too late to plant alliums?




It's recommended that, if you miss the autumn planting window, you can get them outside up to February. Bulbs are easily stored, but they tend to have a shelf-life and may not last until the following year.

Our advice? Get them planted out, even if you think it's too late - at least give them a chance, they might shock you.
Here are our top tips for winter bulb planting:
Clear away snow and loosen soil, if possible.
If the ground is totally frozen, scatter fertiliser sparingly and over a larger range than normal.
Place bulbs on top of the soil. Do not press them in, as this will damage the bulb base, where roots form.
Cover with 2-4 inches of aged mulch or finished compost (go for the thicker layer if planting during the height of winter).
Renew mulch covering often with a fresh 2-inch layer.
Picking your alliums for spring

Like tulips and daffodils, alliums have three flowering periods, which gives you plenty of planting potential!

There are early season alliums, mid-season alliums and late-season alliums. Early-flowering alliums can appear from May to June. Mid-season alliums flower from May to June/July. Late-flowering alliums can flower between June to July, sometimes even into early autumn.

You can check what months your new alliums grow by checking the growing information on the packet or online. With this new knowledge, you can then plan which flowers and plants to plant with alliums - creating a gorgeous display that will flower throughout the season!

Need to know more? You can discover when it's too late to plant your favourite spring bulbs, learn what to plant with alliums, or even learn how to grow alliums with our handy growing guide.

You can shop our full range of alliums on our website.