Posted by Shannen Godwin on 17th Jun 2021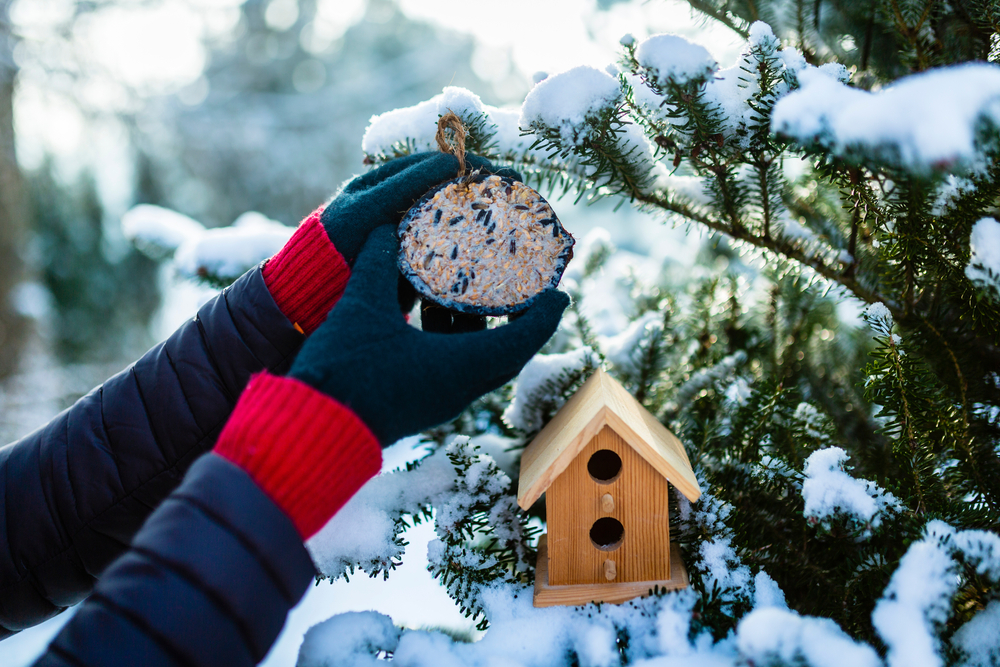 Birds can play a vital role in the garden's ecosystem, from natural pest controllers to simply bringing joy and life to the garden. By choosing the right plants, you can produce both food and cover for garden birds all year round. There are lots of ways to give bird populations a boost, from creating nesting shelters to planting shrubs rich in berries.
HOLLY HEDGING (ILEX AQUIFOLIUM)
A brilliant evergreen hedging plant. It is slow growing, low maintenance and acts as a deterrent with its dense prickly barrier. With bright red and orange berries in winter, this native plant is a great source of food and shelter for birds.
PYRACANTHA VICTORY
A robust Pyracantha. Producing masses of red berries in summer and clusters of white blossoms in summer, this decorative shrub adds plenty of interest for wildlife as a spot for nesting birds and they contain an abundance of pollen for bees.
PYRACANTHA GOLDEN CHARMER
A beautiful and useful shrub. With sprinklings of white June blossoms followed by masses of golden berries, this multi-tasking plant is a great climbing, specimen or screening plant and is also well-loved by birds in the winter.
QUICKTHORN/HAWTHORN HEDGING
This popular British Native hedge can withstand harsh winds and temperatures and the thick and thorny branches make an excellent barrier. Red berries appear during the autumn months to tempt hungry birds to the garden.
CRATAEGUS PAULS SCARLET
This robust little shrub blooms with beautiful pink spring blossoms amongst bright green foliage. Even in the winter, the stout, interweaving branches and their red berries act as a nesting sight and food source for birds.
VIRGINIA CREEPER
This climbing vine is perfect for adding autumn colour to the garden. At different times of the year, this vigorous creeper provides fruit, caterpillars and nesting material for birds. Its dense leafy cover also makes great shelter.
BOSTON IVY
You won't find a more dramatic sight in autumn than a Boston Ivy. Their leaves change from a summer green to a bright crimson in the autumn. This variety produces clusters of dark blue berries that are a perfect food source for hungry birds.
LONICERA 'WINTER BEAUTY'
This winter-flowering Honeysuckle produces masses of fragrant, creamy-white flowers. In autumn, it provides berries and shelter for birds and in summer, the scented flowers attract insects; a great food source for birds.
LONICERA KAMTSCHATICA (HONEYBERRY)
When ripened in late-spring to early summer, Honeyberry fruit is a treat that shouldn't be missed. This hardy, edible Honeysuckle is loved by birds and other wildlife for their delicious berries.
Bird Gardening Tips
It's easy to attract birds to the garden, here are some bird-friendly gardening tips that you can do in any outdoor space, big or small.
DIY BIRD FEEDERS/BOXES
Turn your garden into a desirable home for birds from winter through to spring with a cosy nestbox. You can even make your own mini nature reserve for them if you're handy. The best weatherproof and secure material for constructing your own is wood.
INSTALL FEEDERS
Garden birds benefit from feeding all year round. Place feeders high off the ground. Use wire mesh feeders for peanuts and seed feeders for other seed. Where cats are a problem, use a bird table where cats cannot reach. You can even make your own by simply using sticking bird seed to a toilet paper roll using peanut butter and using string to hang them from a branch.
BIRD BATHS
Many birds will use bird baths and ponds for bathing, so urge birds to seek out your garden as their one-stop shop for their daily routines. Keep an eye on your bird bath over winter to ensure they don't freeze over in the cold temperatures.