Posted by Esther Roberts on 17th Jun 2021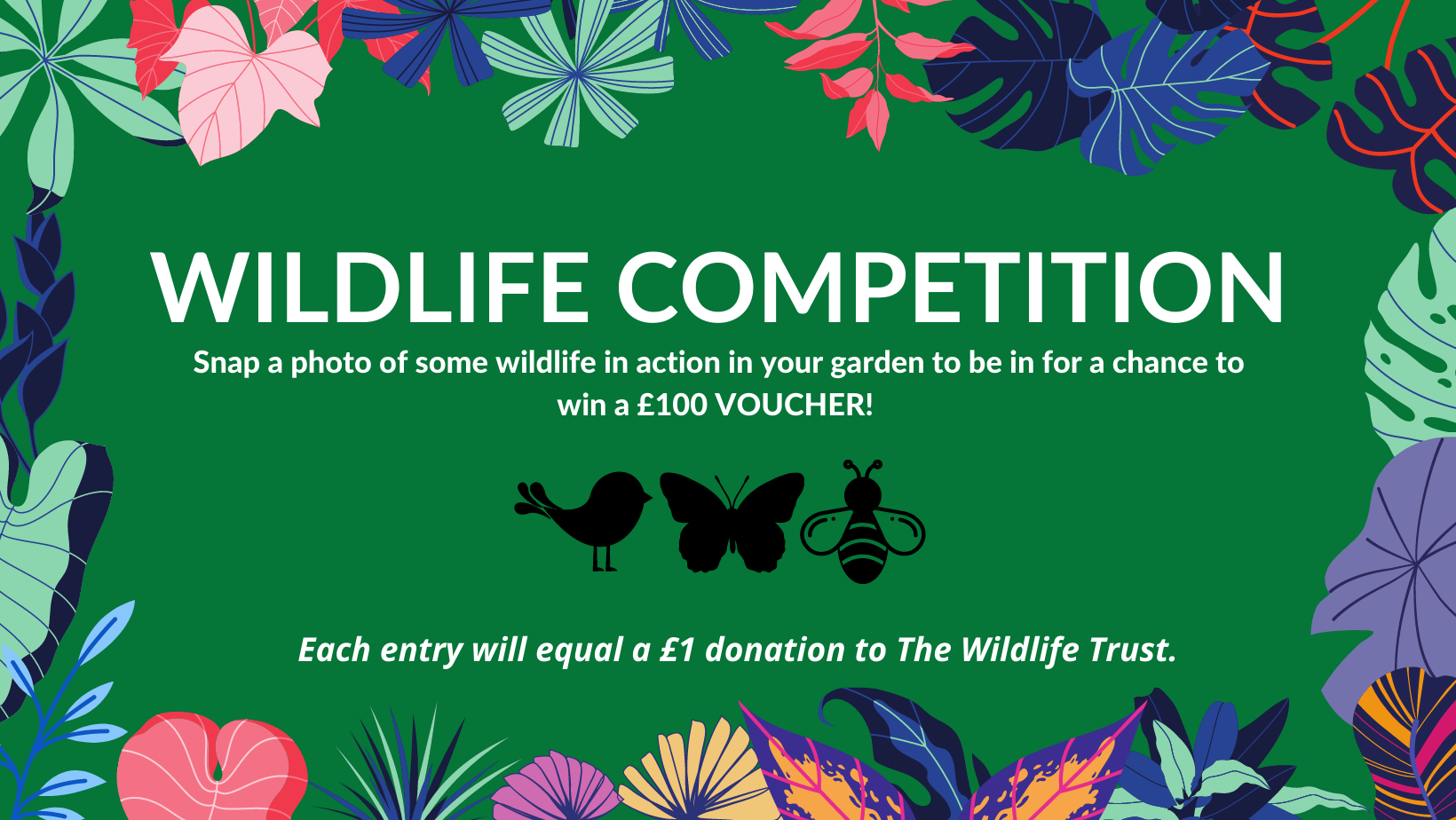 We have a brand new type of competition to add to our ever growing list. During the month of May we will be running our very first Wildlife Competition! May is such a great month for plants and animals, and we want to highlight what you can find in your very own garden.
It's super easy, contributes to a good cause and gives you the opportunity to win a £100 VOUCHER!
How to enter
Snap a picture of some wildlife in action in your garden. Wildlife can include birds, squirrels, insects – whatever critters you find!
FACEBOOK – Like our Facebook page and share your image to our page with the caption 'Wildlife Competition entry'.
TWITTER – Follow us at @JParkersBulbs and tag us in your photos with the hashtag #wildlifecompetition
INSTAGRAM– Follow us at @jparkersbulbs and tag us in your photos with the hashtag #wildlifecompetition
EMAIL – Email us at [email protected] (Entries must be under 5mb – please include your name and postcode)
Every entry you send in, we donate £1 to The Wildlife Trust.
What you win
The winner of our Wildlife Competition will win a £100 VOUCHER to spend on our website! But that's not all, every single entry no matter the platform will count as a £1 donation to The Wildlife Trust directly from us. So, whether you win the competition or not, you will be contributing to the preservation of wildlife and our goal to make nature a vital part of our lives.
The Wildlife Trusts
The Wildlife Trusts are an independent charity who aim to restore a third of the UK's land and seas for nature by 2030. As a company part of the horticulture business, nature is important to us. Through hard work and preservation we want to spread awareness of the work The Wildlife Trusts are doing. There are loads of ways to get involved with The Wildlife Trusts such as events, fundraisers and volunteering. But our favourite is through wildlife gardening! Wildlife gardening puts the focus on the smaller creatures in the garden, and how managing our gardens can help to benefit wildlife.
When does the Wildlife Competition end?
Get your photos to us by May 24th. The winner will be announced on May 28th.
Need some tips?
To have the best chance of winning our grand prize, here are some of our top tips for taking pictures of wildlife in your garden:
Use wildlife friendly flowers – Lobelias, Calibrachoas and Lavender work great!
Be sneaky – when getting close to our smaller friends a lighter foot will do wonders.
No flash – not only could it possibly hurt the critters, the flash might also scare them away.
Good luck and start snapping!